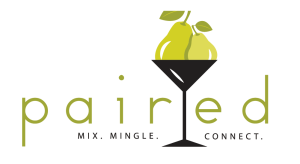 Single? Tired of online dating? Then, Paired events are perfect for you! Paired is a new singles mixers and speed dating events company that offers individuals the chance to spark romance outside the typical bar environment. They're launching with a "Masquerade Speed Dating" event on November 18th at the Horseshoe Casino's Johnny Sanchez Restaurant. Unlike other speed dating events, Paired avoids the hassle of rushing to take endless notes on tiny date cards in order to keep track of all your mini dates. Paired makes the process smooth.
Paired brings you exciting themes, fun icebreakers, beautiful people, tasty cocktails, and great music. So, toss that dating app and #GetPaired! Join them at the launch event for night of FUN, FREE cocktails, FREE parking, Happy Hour all night, and a special prize giveaway.
Tickets: www.paireddating.com or bit.ly/1Rsx9ho
When: Wednesday, November 18th 7pm-9pm
Where: Baltimore's Horseshoe Casino (Johnny Sanchez Restaurant)
1525 Russell Street
Who: Single men and women, ages 25-45
PAIRED STORY
Paired was founded in Baltimore, MD by Leila and Ericka. When Ericka and Leila first met, they had wildly different approaches to dating. Ericka preferred meeting people at social events, while Leila was all about online dating. But they agreed on one thing: finding the right guy (especially in Baltimore) was frustrating.
Then, a weekend trip to NYC changed everything. While they discussed their respective "man problems", the entrepreneurs in them wanted to find a solution. That's when Paired Dating was born: the idea from two friends with a passion for romance, and an itch to add some spice to Baltimore's dating scene while helping others find love.
Leila and Ericka envision speed-dating events with a twist. Gone are the all-too-serious interview questions and startling buzzers! So what can you expect at a Paired event? Delicious drinks, good music, and fun themes. Consider them an extra PAIR of hands to help you find a date (or maybe even a mate)!
———
To learn more about Paired or to sign up for events visit www.paireddating.com, send us
a message on Twitter/Facebook/IG @PairedDating, or call 754-900-PAIR