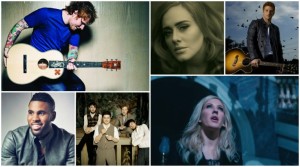 Welcome to BMB's Top 11 Songs of 2015!
2015 was an eclectic year for music. Let's see what lucky songs made my list!
11. "Are You My Girl" by Dan Godlin
If you haven't listened to Dan Godlin' catalog yet..you should.  I recently (like, three weeks ago) discovered Dan. As prep for our interview, I spent a good hour listening to his songs on YouTube. "Are You My Girl" and three other songs of his landed instantly on my iPod. As a guy going through my 20's, I can relate to a lot of his music. Especially the songs about relationships. They're complicated, I tell you. It's good knowing some people actually write their own music, and that it comes from the heart.
Side note: Come out on January 11th at Baltimore Soundstage and see Dan open up for O-Town.
10. "Powerful" by Jussie Smollett & Alicia Keys
This powerful (no pun intended, I swear) ballad is the only "Empire" song that I've enjoyed enough to download. The vocals of Jussie and Alicia Keys are INSANE.
9. "Fight Song" by Rachel Platten
I could go on and on about this song. It's a song that was first played right here in the 4-1-0 by MIX 106.5's Priestly and Jo. I remember thinking to myself "What IS this song?" It's a great anthem for anyone that is going through something, not just cancer.
8. "Renegades" by X Ambassadors
I'll admit, I hated this song at first.  It grew on me (obviously) and whenever it's on..it gets cranked.
7. "Hello" by Adele
"Hello…is number 7. I bet you were wondering where it would land on my countdown…for 2015."
6. Jason Derulo – "Want To Want Me"
My favorite Derulo track to date. Many a nights grooving to this in Fells with the ladies..
5. "Photograph" by Ed Sheeran
A great ballad by Mr. Sheeran. Great for a relaxing night outside with your partner.
4. "Believe" by Mumford and Sons
I love how this one starts out slow, and then goes balls to the wall in the midsection. Great band.
3. "Style" by Taylor Swift
A great song to blare windows down as you're driving down 95, or with friends at the beach.
I know, I know..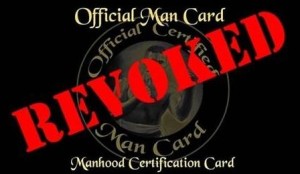 2. "Love Me Like You Do" by Ellie Goulding
A hot song by one of the hottest entertainers in the world. It's yearning for the one you love.
Did I mention it's a hot song?
"Shut Up And Dance" by Walk The Moon
OK, I'm cheating with this one, but I don't care. This was technically released in 2014. However, it didn't get popular until early 2015. The song has an INFECTIOUS 80's beat that drives me nuts. The Horse You Came In On plays this at least three times on Saturday nights to get the crowd going. BmoreBizKid and Randy Lerman has seen what it can do to me on the dance floor!