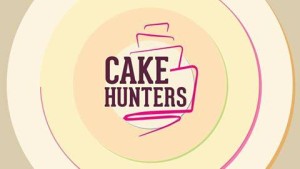 Via The Maryland Film Office:
"Are you searching for the perfect cake for an upcoming event? Or are you a local designer looking to show off your custom cakes? If so, you could be the perfect match for a new television series on Cooking Channel.
Cake Hunters is searching for couples, families, and friends who are planning an event in the Maryland and Washington, D.C. area in the new year. Any large event – other than corporate and holiday parties – will fit the bill for this casting call. If you are selected to be featured on the show, Cake Hunters will pay for the cake of your dreams!
Clients should:
– Be charismatic and upbeat
– Have a team of people planning the event
– Be between the ages of (late) 20 to 40 years old
– And most importantly, love cake.
The cake crew will introduce the chosen clients to three different cake designers in the area. After selecting the perfect sweet treat for the big event, the show will follow the cake creation process and the big reveal at the event.
Designers should:
– Create custom cakes for large events
– Be upbeat and excited to share their creations with the world
– Work with a team
– Have a storefront, showroom, or tasting room and a kitchen in nearby locations
Cake Hunters is scheduled to film between January and April, so each event must fall within that time frame. If you are interested, contact Jennie Berger for more information or to be considered for the show."