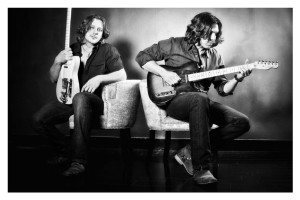 I chatted with Jason and Brett from Chesapeake Sons about their music and the love they have for Maryland.
Q: Do you guys have any musical influences?
The Black Crows is a big one. A lot of classic/southern rock like Led Zeppelin and Bad Company.
Q: When did you know you wanted to do this full time?
We've known it our whole lives. It's the best job in the world.
Q: How did the name of the band come about?
We've always wanted a band name reflective of where we're from. We're representing Annapolis and Kent Island respectively. Especially now that we live in Nashville, we wanted to show that off. We're proud of where we're from. It's recognizable.
Q: What is your song "She Got A Way" about?
We wrote that song with a buddy of ours. It's about good times and summer vibes. "She got a way..she got a way about her." It's something special.
Q: What was it like shooting a music video for "She Got A Way?"
Dude, it was a BLAST. We flew out to California, and filmed in and around Malibu. The crew and girls were awesome. We had over 500 submissions for those roles.
Q: Favorite part of living in Nashville?
Nashville is incredible because of it's history and the industry that's here. It's been wonderful to work with incredible producers, songwriters and musicians here. The sheer volume of talent is insane. One of the few towns where we can be humbled and see exceptional bands.

Q: What does it mean to you guys being able to play shows in your home state?
It means everything to us. We've lived in Nashville for three years, but still visit Maryland every six weeks or so. We d that because without our home base, we never would've built momentum for make our Nashville dreams come true. It's a great feeling coming back to the area and playing shows. It makes us feel like we've never left..we pick up right where we left off.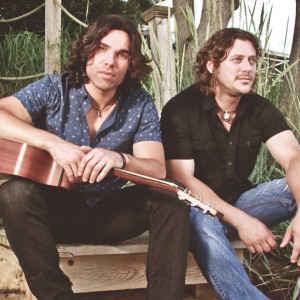 Chesapeake Sons rock Ryleigh's Oysters in Mt. Vernon this Friday at 8pm!
Follow Chesapeake Sons on Twitter
'Like' them on Facebook