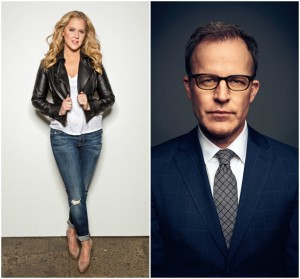 The year of Amy Schumer continues..
Towson alumnus Amy Schumer, continues to dominate award season (and life essentially.) Schumer was nominated for THREE Writers Guild of America Awards:
Best Original Screenplay, "Trainwreck"
Comedy Sketch/Variety Series, "Inside Amy Schumer"
Comedy/Variety Special: "Amy Schumer Live At The Apollo"
"The Wire" alumnus, Tom McCarthy, is also up for Best Adapted Screenplay, for "Spotlight"
And "VEEP" is up for Best Comedy Series, and Episodic Comedy for the episode "Joint Session."
Can both Schumer and McCarthy repeat at the Academy Awards? Stay tuned for the winners!