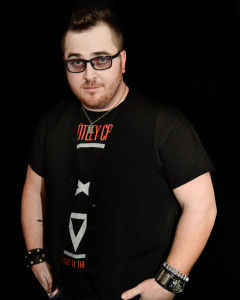 I chatted with local comedian Tommy Sinbazo about life in the comedy world.
Q: Where were you born?
I was born in Southwest Baltimore City.
Q: When did you first know you wanted to be a comic?
My parents had me in tap, ballet, and baby beauty pageants.
::laughs::
I know, I've fallen quite far. I used to have trophies and shit. I was the MC for my Kindergarten graduation even. In first grade, I was in love with dinosaurs, but I couldn't spell Paleontology. Our teacher asked us what we wanted to be when I grew up, so I wrote down 'stand up comic.' I don't even think I spelled comic correctly.
Q: Is there anything off limits in your act?
Nothing. Nothing at all. Much to my fiance's chagrin. She's come out to shows, and I'll add stuff that's been going on in our relationship recently. She's usually not a happy camper.
Q: What makes YOU laugh?
That's the thing about comedy. I used to love to watch it. When Comedy Central first came out, I was so excited. But now I'll watch a stand up special, and I'm sullied. I find myself going "Oh, I like what they did there!" I can't really enjoy it.
Q: What is your favorite venue?
I love Magooby's Joke House. That's my home base.
Q: How did it feel being named Baltimore Funniest in 2014?
I waited nine years to enter it. I think it's mainly to showcase younger comics. If I lost, I would've quit right then and there. ::laughs::
Q: Do you have a favorite comic?
Steve Martin, Robin Williams, Jim Gaffigan.. All high energy comics like myself.
Q: What inspires your comedy?
My life. I have an office job currently. When I worked out in the field, you could shoot the shit all day. Now you have the guys in the office complaining about their kids, and I'm like "I did mushrooms and watched 'Mad Max!'"
Q: What does it feel like to be  a part of the DC/Baltimore comedy scene?
It's inspiring. Now that I'm in a position now where I can help out younger comics, I do. Giving them a boost. I just taught a press kit class. Had a photographer come in, taught them how to write bios and resume's. Andrew Unger from Magooby's came in and told them about what they need in demos.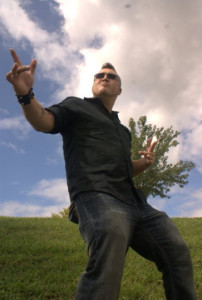 Visit Tommy's Official Website
Follow Tommy on Twitter