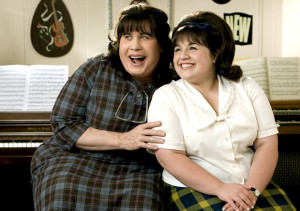 NBC announced today that "Hairspray" will be their next LIVE musical event!
The deals aren't 100% complete, but the internet is already BUZZING. The musical is based off the classic John Waters film, set in Baltimore.
The film was remade in 2007 with an all star cast: Nikki Blonsky, John Travolta, Brittany Snow, Zac Efron, Queen Latifah, Christopher Walken, and Michelle Pffeifer.