I chatted with Keith from Young Dubliners about their music and traveling around the world.
Q: What was it like growing up in Dublin?
It seems like a normal, big city to you. Then you travel the world, and compared to Los Angeles, it's tiny. It was a great way to grow up!
Q: When did you know you wanted to be a musician full time?
I never really made that decision. I was dealt those cards. We were going to just be a bar band. Roots started to grow, and the record industry came calling. We've been on the road ever since.
Q: What is the favorite country you've visited?
Every place you visit has it's…thing that draws you back. I love Norway, Denmark, and America. in their own special way.
Q: What is your favorite song from your catalog?
That's a tough question. They're all like your little kids. You have great aspirations for all of them. Some do well, and some of them get into mischief.
Q: What has it been like traveling all over the world?
I've been doing it for a long time now. ::laughs:: I enjoy it! Even in your twenties it's hard and exhausting. You might have a bad day on the road, but you're pretty lucky to be doing it in the first place.
Q: What is your favorite part of performing live?
It's the whole reason I do what I do. Being in the studio is time consuming, tedious, and boring. But touring is what we're made to do. You're up on stage for two hours..THAT'S the reason you wrote tons of songs; that's the reason you never sleep; that's the reason you eat shitty fast food.
Q: Are you excited about your show here in Maryland?
Yes! This is the first year we're hitting the East Coast. We generally stuck to the West Coast and the Mid-West. Oklahoma couldn't handle us ::laughs:: It's something new and exciting for us. We're actually doing a micro-brew cruise before hand. We'll be playing with bands we've never seen in person, like OAR. Never thought I'd ever be doing a cruise. ::laughs::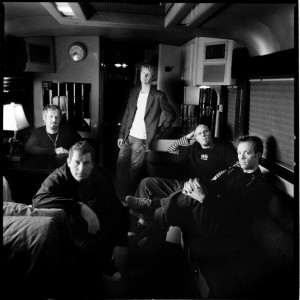 The Young Dubliners rock Rams Head On Stage March 16th!
Visit Young Dubliners Official Website
Follow them on Twitter