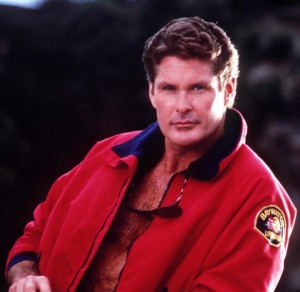 Baltimore native David Hasselhoff has joined the "Baywatch" movie!
Hasselhoff's role has not been revealed yet, but I'm sure there will be  a slow motion beach sequence. He portrayed Mitch Buchanan in the NBC and later syndicated worldwide sensation.
The film stars Dwayne Johnson, Zac Efron, Alexandra Daddario, Priyanka Chopra, and Hannibal Buress.
JHU alumnus, Mark Swift, wrote the screenplay with Damian Shannon.