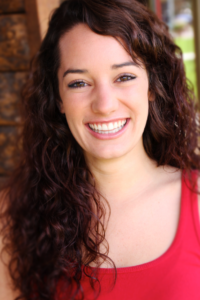 Thanks to NETworks Presentations' "Beauty And The Beast" for providing this Q&A
Q: Is this your first time in Baltimore?
Technically yes! But I have driven through Baltimore a few times and had lunch when driving from North Carolina to New York! I love the waterfront; it's absolutely stunning!!
Q: Are you planning to explore the city while in town?
Of course! I love nothing more than a good adventure. And I love finding a good place with good food!
Q: Tell us about Disney's BEAUTY AND THE BEAST and your role as Belle.
Beauty and the Beast is a beautiful story about seeing past the exterior of others to their interior. I love getting to play Belle because she is a very strong female role model. She is smart, independent, thoughtful and very selfless.
Q: How did you get the part of Belle?
I went to an open call in New York City with over 400 other girls and got a call back. Then after 11 rounds over five months of callbacks, I got the phone call telling me I got the role. That feeling was one of the most incredible things ever – I will never forget that day!
Q: How long have you been acting?
I starting getting really involved in theatre my senior year of high school, and then in college I auditioned and got into the Meisner program at school, which absolutely changed my life. It was a 2 year long intensive program that pushed me beyond my comfort zone as an actor and really improved me all around. My teacher, Greg Funaro, trained at the Playhouse in NYC, so I had an incredible teacher and experience that I am beyond thankful for!
Q: When did you know you wanted to be on Broadway?
I've always loved singing but I don't think it was until my senior year of high school that I realized I really loved musical theatre. I saw my first show in the third grade (The Phantom of the Opera) and I knew I loved it, but I didn't realize until later that it was really the path I wanted to take with my singing!
Q: Where is home?
I'm from North Carolina, but New York City is home now.
Q: How did you prepare for the role?
As soon as I got my script and score I started to memorize my lines and learn all of my music. That way, when we started rehearsal, I was able to focus on the blocking and acting of the scenes and songs instead of having to think about the lines.
Q: What's your favorite part about playing Belle?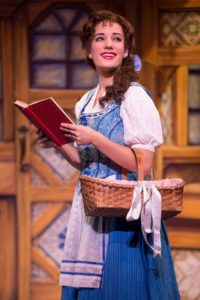 I love that I get to be a part of something that makes people smile. Theatre is such a beautiful way for people to take a few hours out of their own lives and fully immerse themselves in another world without any care of their own personal lives. Also, getting to meet and possibly influence future generations of this industry is absolutely inspiring!
Q: What can we expect at the show?
I think that you can expect the show you know and love from the movie with a little bit extra! There are new songs that will get stuck in your head and have you humming as you leave the theatre with a smile on your face!
Q: Any other memorable or favorite shows you've been in?
Two of my favorite shows besides Beauty and the Beast are A Chorus Line and Les Miserables, which I have had the pleasure of performing in as Diana Morales and Eponine.
Q: Do you have a personal connection to the feature film?
Yes! It was my mom's favorite Disney movie, so automatically it was mine! I have always loved everything my mom loved, but I also really liked Belle because she was so independent and strong – exactly like my mom.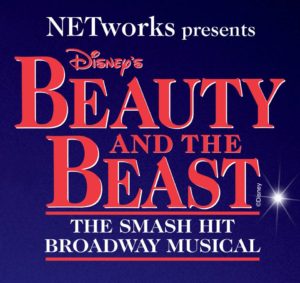 "Beauty And The Beast" will be taking Baltimore by storm for ONE WEEK ONLY.