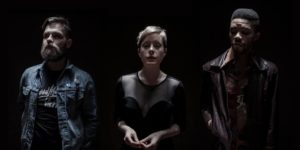 I chatted with Kelci from Citrine about the band and their upcoming EP.
Q: Where did you grow up?
Rockville, MD
Q: Who influenced you musically growing up?
I was pretty exposed to contemporary Christian radio back in the day. But I would have to say growing up, influences include Lauryn Hill, Queen, and Ella Fitzgerald. I wore their greatest hits albums out!
Q: If you could listen to one song for the rest of your life, what would it be and why?
Oh come on man..one song?! If I had to choose, it would be "Walkin' After Midnight" by Patsy Cline.
Q: Can the songwriting process be difficult sometimes?
We actually have it down pat. I bring some kind of "nuggets" to a song, and the guys do the same. We work really well together. We tend to spin off each other from time to time.
Q: What is your song "The Fabric" about?
I grew up in a strict Christian home, and I was very involved in that lifestyle for a long time. Over the past few years, I've transitioned out of it. I haven't really talked about it publicly. The song talks about my departure, and how I've expanded my world view.
Q: What was it like shooting the music video for "Drum And A Drop?"
::laughs:: It was exhausting and nerve wracking. We were filming in this big industrial building. The smell of chemicals were everywhere. The building was up to code supposedly. We had to film it in the same weekend..only a day and a half to shoot! I could only do so much vocally as well. But we managed to pull it off!
Q: Are you excited about your show at Ottobar this weekend?
Yes! We're really stoked. This will be our first full fledged show. The last couple shows we've played, we were still figuring out some things. But we've been working REALLY hard trying to figure out a fun live setup.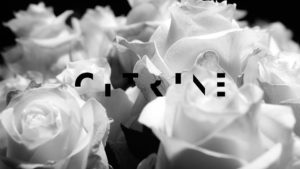 Citrine headlines The Ottobar this Sunday at 8pm!
Follow Citrine on Twitter
'Like' Citrine on Facebook
Ottobar Event Info