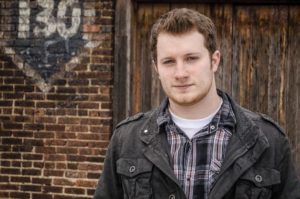 Q: Where did you grow up?
I've lived all over the place at this point. I've lived in Cincinnati, Seattle, Los Angeles, and Nashville, but I call Pittsburgh home.
Q: Who influenced you growing up?
Old Pink Floyd. Gavin DeGraw, Jason Mraz..all that kind of stuff.
Q: What is your favorite song off your new "Clouds" EP?
It has to be the title track, "Clouds."
Q: What is your favorite part of performing live?
This is going to sound cliche, but it's a rush. Seeing people's reactions to the music I've created is pure joy.
Q: What is your favorite part of the Nashville music scene?
I moved to Nashville about a year and a half ago to attend college and of course music. I love the competitiveness of it. It's intimidating, but there's so many great things about it. Everyone around me is so strong. There are a lot of connections you'll make right off the bat. The city has really pushed where I didn't think I could go.
Q: If you could listen to one song for the rest of your life, what would it be and why?
Oh wow! ::laughs:: "I Don't Wanna Be" by Gavin DeGraw. I cover it with my band, actually. It has such a last appeal…everyone's still singing along!
Q: What was it like growing up in so many different places?
here were some drawbacks. Making friends, then missing them later on. It was somewhat tough, but those places have shaped who I am. I'm probably going to do it all over again. It was a valuable experience.
Q: Are you excited about your EP release?
Yes! Very excited! The tracks have been ready to go for a while. We were just waiting for the perfect time to release them. It's good to finally have some new music out there!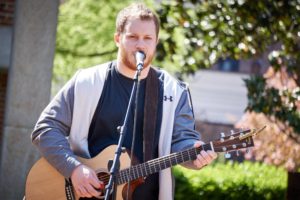 James' new EP "Clouds" is available now!
Download "Clouds" from iTunes
Follow James on Twitter
'Like' James on Facebook