Q: Where did you grow up?
Right outside of Philadelphia.
Q: How did you end up in the porn industry?
I emailed people, I called people, and I contacted a few performers via Myspace and Twitter expressing my interest in getting into the industry. They referred me to talent agencies, which is very common in porn. I researched them, sent some photos, and went to Los Angeles. Two days later I was shooting porn.
Q: What was filming your first scene like?
It's not rocket science ::laughs:: You're there for one thing, and one thing only. To fuck. I'll admit, I was a little nervous the first time…the girl was incredibly hot. The set up was low key..just me, her, and a handy cam. The "producer" watched over my shoulder just to make sure we didn't screw things up. It's not as glamorous as one would think. It's just two people having sex. It was a POV scene, which are great for getting your feet wet.
Q: How did your family friends react to your new gig?
My friends were ECSTATIC. My family..a little less ecstatic. My friends had the typical "Holy shit, he's going to get us laid" mentality. That's NOT what happened, of course. It kind of fades after a while.
My parents weren't angry or disappointed…just shocked and momentarily not pleased. They thought I was doing something I wasn't in control of. However, I put the pieces together, and was fully conscious going into my decision.
Q: How did it feel winning the AVN for Best Male Newcomer in 2013?
It was alright. ::Laughs:: It's one of those things where you don't really know if you're doing a good job. You feel validated when complete strangers say "let's reward him for showing up and having a hard dick."
Q: What is the one thing people would be surprised to learn about the industry?
That we're actual human beings. If you pay attention on social media, people treat us like we're objects. It's our jobs to present ourselves as such, but people forget this fantasy person is a human being who deals with everyday bullshit.
Q: What is your view on the plethora of women oriented films on the market now?
When I got into the business, everything was gearing toward the female perspective. Products aren't just big muscled dudes and big titted bimbos anymore. The emphasis is on kissing and love making. I want to have the cameras rolling, the two actors interacting and organically grow on screen.
Q: You have stories and poems on your website, and they're quite good. Would you ever like to write professionally?
That's the main goal right now. I've wanted to be a writer since I was a kid. I wrote my first short story when I was ten years old. I remember feeling very scared because I had never written anything out of the blue. I ACTUALLY enjoyed it! ::laughs:: I just finished my first book called "Between The Sheets: The Story of Logan Pierce." I hope everyone gets to read it soon!
Look what I found freely available at porn-hd xxx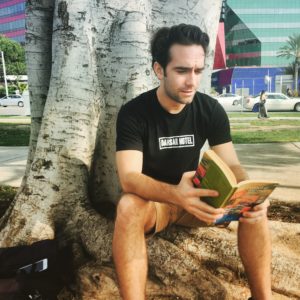 Visit Logan's Official Website
Follow Logan on Twitter