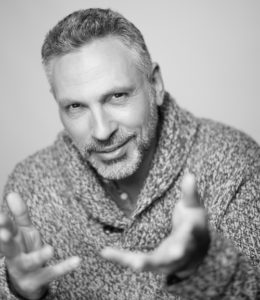 I chatted with DC Benny about his career and his upcoming gig at Magooby's
Q: Where did you grow up?
I grew up in Washington D.C. DC Benny is a nickname actually. It was given to me by Jimmy Mack, who was killed in the car accident that injured Tracy Morgan. I met him when I started out doing the black comedy circuit. Getting named by Jimmy meant you made it.
Q: Favorite stand up comic?
Waaayy too many to list. But Tony Woods, Dave Attell, DiPaolo, and Kevin Brennan come to mind.
Q: Do you remember the first time you performed stand up? 
I was attending University of Maryland at the time, and they were having a talent show. So I decided to sign up and do stand up. It was in the late 80's I think. I forgot everything I had prepared, so I ended up making fun of my professors. That's when I caught the bug.
Q: What was your experience like at University of Maryland?
University of Maryland was great. I was an English major and had some amazing professors. I recently discovered that a few New York City scene comics went there. Rick Younger, Steven Scott, and Jessica Kirson are a few. We should do an alumni show there someday !
Q: Did your comedy career lead into your acting career?
Actually I was a writer and actor before I started doing standup. Those skills fed into comedy. I write my material, and act it out when need be.
Q: You placed eighth on "Last Comic Standing." What did you take away from that experience?
That was a nice bit of exposure. Pretty much any time you can get on national television, it doesn't hurt to take advantage of it!
Q: Are you excited about your shows here this week at Magooby's?
I ALWAYS enjoy performing at Magooby's. The crowds are great, and it's a nice venue. The owner is great to talk comedy with!
DC Benny performs this Thursday – Saturday at Magooby's!
Follow DC Benny on Twitter