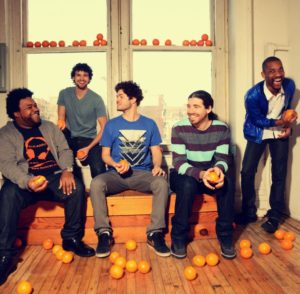 I chatted with Ben from The Main Squeeze about the bands music and their upcoming tour!
Q: Where did you grow up?
South Florida.
Q: How did the band form?
Max and I were studying and teaching music in Bloomington, Indiana when we decided to start the band. The rest is history!
Q: When did you know you wanted to be a musician?
High school for sure. I took a polish for music when I saw the school jazz band perform.
Q: What is your song "Angelus" about?
It's about a girl that catches your eye on the dance floor, and she has you in a daze. You're mesmerized.
Been there..
::both laugh::
Q: How hard is it being on the road with five guys?
Thankfully we're all really good friends, so we get along very well. We have a great time on the road. Love seeing different cities and playing for all of our fans. On the flip side, we're happy to get home and have some alone time. ::laughs::
Q: Are you excited about your show here in Baltimore?
Very excited! That's the last show we're playing with Umphrey's McGee. We're gonna leave it ALL out on that stage! We got some great fans in Baltimore!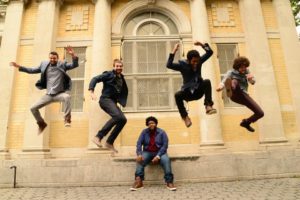 The Main Squeeze opens for Umphrey's McGee on July 15th!
Follow The Main Squeeze on Twitter
Visit their Official Website