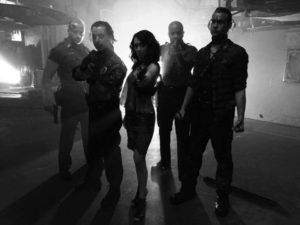 I've been hearing about this locally filmed horror comedy for a while now.
But FINALLY..we have a trailer!
The film stars Ken Arnold, Dan DeLuca, Kevin Jiggets, Kara Luiz, James Remar, and everyone's favorite sneezer, Dan Franko.
It takes place in the heart of Charm City.
The trailer went viral on sites such as Deadline, Movie Pilot, and Entertainment Weekly.
Follow "The Night Watchmen" on Twitter