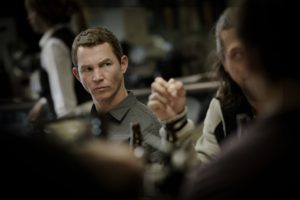 TNT's new drama "Animal Kingdom premieres TONIGHT at 9pm with TWO episodes!
The show follows a 17 year old boy, who after his mothers death, moves in with the Cody crime family. "Animal Kingdom" stars Frederick native, Shawn Hatosy, "Diner" alumnus Ellen Barkin, and Scott Speedman.
The show is based off the 2010 film by the same name.
Official TNT Website