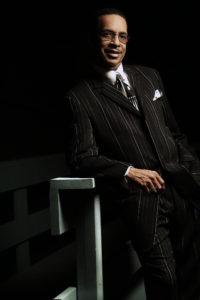 I chatted with Winfield Parker about his career and his upcoming performance at the Maryland Folklife Festival
Q: Where did you grow up?
Cooksville, Maryland.
Q: When did you know you wanted to be a musician?
I was about fourteen years old.
Q: What is your favorite instrument to play and why?
When I played instruments, it was the saxophone. It's just beautiful. But I'll admit, I like singing better now.
Q: Favorite part of performing live?
The excitement of the crowd and seeing their joy as I do what I love.
Q: Who are your musical influences?
Sam Cook, James Brown, Little Richard, Tommy Hunt of The Flamingo's to name just a few.
Q: Do you think music can heal the soul?
I most certainly do..I've seen it happen!
Q: What is your favorite song to sing?
"A Change Is Gonna Come." I have LIVED the message of this song.
Q: Are you excited about headlining the Maryland Folklife Festival this weekend?
I am! I've never headlined a show in Baltimore before. It's an honor, really. It doesn't matter where I'm performing because I'm going to what I love anywhere.

Winfield headlines the Maryland Folklife Festival this Saturday at the Creative Alliance in Highlandtown!
Maryland Arts Council Official Website
Creative Alliance Official Website