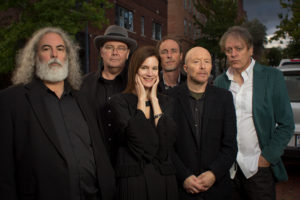 I spoke with Steve Gustafson from 10,000 Maniacs recently about their 35th (wowza) anniversary and their new LIVE album
Q: What is your favorite song to perform and why?
I like performing all of them. However, the most enjoyable has to be "These Are Days." It lights up the crowd. That's what we're trying to do when we perform live..get the fans moving in their seats or move their souls.
Q: How does it feel having your "MTV Unplugged" record considered one of the best albums in that collection?
Wait..really? ::laughs:: That's fantastic. It's always nice to be recognized for your work. I have bittersweet feelings about that record. Now I see it as a spring board for someones solo career. The way the stage was designed..the singer was put out in front. She's on the album cover solo. On the flip side, the performances were INCREDIBLE. Fun fact, MTV actually said NO at first to us being featured.
Q: Why did you decide to release a LIVE album now?
In 2013, we released an album of original songs. Many of them reflect on the death of former member Rob Buck. We hadn't done a lot since he had passed. We were close to giving up, honestly.  We decided to do a show in Jamestown for our 33rd anniversary. Mary suggested that we record it. I remember her saying "Well, we better get SOMETHING out!" It would've taken us too long to prepare original material. Since the songs were already there, we decided to fucking rock! Natalie didn't like us to be emotional and just play the songs as recorded. Now, we riff, and can get pretty out there on stage. We've extended the ending on "Because The Night", going back and forth. We're having tons of fun. The next album will be all originals. We're just trying to find time to do it.
Q: You've been with 10,000 Maniacs for 35 years. What have you learned about yourself along the way?
Ohh…such tough questions today, sir. I've learned how to make curry. I make it a lot now! ::laughs:: It's funny, when people ask me how old I feel, I say all of them. Sometimes I feel six, sometimes sixteen, sometimes sixty. We've learned a lot through the years. When Natalie was with the band, we had tons of fun as well. She's busy with her life now, and we're busy with ours. Back then, we would be watching football in the tour bus, while she's in the back learning languages. We're just different people, but it's all in fun. I was having so much fun back I forgot to pay attention!
Q: Are you excited about your shows here in Annapolis this weekend?
Oh we LOVE Annapolis! It's really fun venue. The stage is as big as a area rug. You're squeezed in, with the audience right there. You could kick someone in the face if you're not careful. It's fun though..being able to look into someones eyes as your performing for them. It's a beautiful town to explore as well. We get to spend TWO nights there, so we can't wait!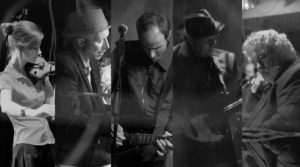 10,000 Maniacs plays Rams Head On Stage in Annapolis June 19th AND 20th!
Buy tickets: 6/19 
Buy tickets: 6/20
Visit their Official Website
Follow 10,000 Maniacs on Twitter