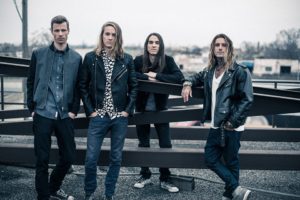 I recently sat down Taylor Perkins from Toronto based band Bleeker. We chatted about their new single "Highway", and the toughness of being on the road.
Q: What do you think sets you a part from other bands?
I would have to say the time we've been together. We're all between 25 and 27, and have been in the band for thirteen years. That's half our lives.
Q: What is your favorite song off your new E.P. and why?
It would have to be "I'm Not Laughing Now." It's a little different from the rest of the record. It's slower, softer, and has more a of a pop element to it. The song is a really old demo that I first recorded years ago.
Q: What is your favorite part of being on the road? The hardest?
I get to hang out with my best friends everyday and play music. Love being able to go to different cities and meeting different people.
The hardest would be all the driving. Especially if we have to drive through the Canadian snow ::laughs:: Being away from home is pretty hard as well.
Q: How hard is it to stay in shape on the road?
We haven't had a problem with it so far. Ask me when I'm 30. ::laughs::
Q: Who influences you?
Huge fan of Chris Cornell. Love Sound Garden type stuff. U2, The Beatles, Kanye West, BB King..lots of different artists.
Q: Are you excited about your show this week with Sublime With Rome at Pier Six?
Very excited! We want to walk around and get some good Maryland seafood while we're there!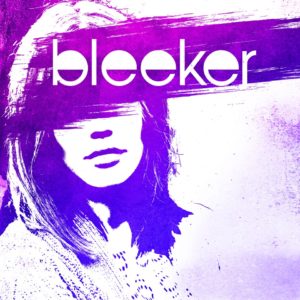 Bleeker will perform along side Sublime with Rome, Tribal Seeds, and Dirty Heads this Thursday at Pier Six!
Follow Bleeker on Twitter
'Like' them on Facebook
VIDEO: "Highway"