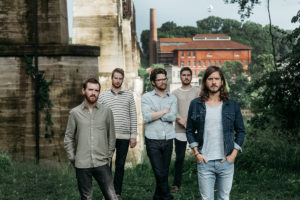 I sat down with Tyler Ritter from Moon Taxi recently to chat about the bands music and their upcoming appearance in Baltimore.
Q: How did Moon Taxi form?
Trevor, Tommy, and Spencer formed Moon Taxi back in the dorms at Belmont University. Wes and I came on a few years later while we were at Belmont in 2007.

Q: How do you guys delegate song writing?
Someone will either bring a song to the table in rehearsal or record a demo at home, then we start to arrange it and perfect it together.

Q: What is your favorite song that you've written?

I really love Beaches, but as far as the newer tunes go, Who's To Say is a personal favorite.
Q: What is life like on the road? Is it challenging?
Life on the road can be super exciting, or incredibly boring. Our days can become somewhat monotonous, but we've all developed our own little routines to keep a sense of normalcy for ourselves. Sometimes we will play golf, workout, meet up with friends in certain cities… as long as you can stay moving and keep your mind stimulated, touring is a breeze.

Q: What is your favorite part of performing in front of an audience?
The energy that crowd gives back to us on stage. It's a feed and be fed kind of scenario, and can be very magical.

Q:What has been your favorite music video to film and why?

"Morocco" was a blast. We spent two or three days out in Joshua Tree, CA pretending to be characters from Raiders Of The Lost Ark.
Q: Are you excited about playing WTMD's First Thursday in Baltimore?

Very much so. This will be the first time we've been in Baltimore sans snowpocalypse in a while, so I'm personally excited to have dry feet all day. I'm also overdue for some crab cakes.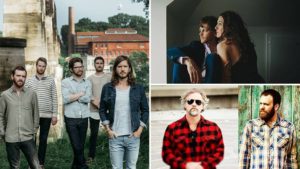 Moon Taxi headlines WTMD's First Thursday Concert Series July 7th at Canton Waterfront Park!
Visit Moon Taxi's Official Website
Follow Moon Taxi on Twitter
'Like' them on Facebook