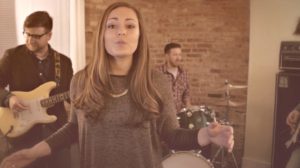 The last time I chatted with Parks Landing, it was right before their EP release. Now, they get to open Artscape this Friday!
Q: So it's been a while guys! How was your EP release party back in November?
Thomas: Very well received. Our friends and family come out to support us. We ended up meeting some cool people as well.
Dan: We invited some cool bands to play with us..most of them are friends as well.
Thomas: It was a party!
Q: What is the dynamic now since you've added a fourth member?
Niki:  Better! ::laughs::
Dan: I now have someone to quote "Bob Burgers" with at nauseam. So I'm really happy about that. No offense to Nikki and Tom, but that was needed.
Q: Are you guys nervous when you perform?
Niki: Nah
Dan: Nope.
Tom: I am.
::Everyone laughs::
Tom: Just to be different.
Nikk: I get a little butterfly right before, and during the first song. But then the adrenaline kicks in.
Q: What has been the response to the E.P.?
Dan: We've been very fortunate. It's really cool to have friends and fans singing along. We played a show recently, and as we were leaving, some guy was blaring the CD as he was driving away. I said "oh shit, that REALLY happens!"
Niki: Well, we did just sell it to him..
Tom: It's been a real cool feeling hearing it on the radio. It's in the rotation over at WTMD. It will just randomly pop on.
Q: What is the hardest part of being in a band..besides dealing with Dan of course?
Niki and Tom: (points to Dan) HIM
Tom: Next question!
Niki: Honestly, we all work full time. I have a weird schedule, so finding a time to make decisions, practice..it can be hard but we work through it.
Dan: We're all super busy, but we love this band.
Q: Have you guys ever been to Artscape?
Dan: Oh yeah, a bunch of times when I used to live in Charles Village. I'm really excited to play because it's MASSIVE, and you'll encounter so many different people all over over sharing art. It's so…eccentric.
Q: What does it mean to be able to play Artscape?
Dan: Everything. It's the biggest outdoor festival in the country. Just to be uttered in the same sentence, and be a part of it is insane. It's a huge honor to even be considered to play.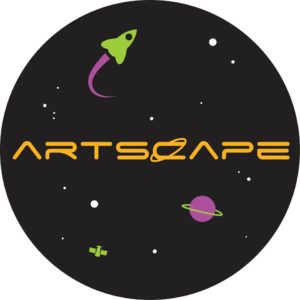 Parks Landing plays Artscape Friday at 6:30pm on the Johns Hopkins Station North Stage!
'Like' Parks Landing on Facebook
Visit their Official Website