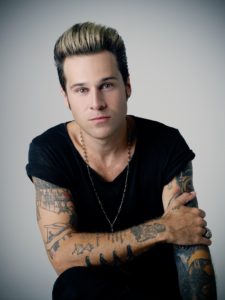 I chatted with Ryan Cabrera about his whirlwind of a career and the MY2K Tour.
Q: What is your favorite song you've written, and why?
Ohhh..that's tough because if you're writing new material, you feel closer to that. However, I think it would be "True."
I look back at a song like that and I feel like it was genuine. I didn't have anyone in my head. There's something very pure about writing a love song in your twenties. You haven't gone through love or heartbreak yet. You're just explaining that 'I'm in love, and I don't even know how to do it.'
Q: What is the hardest part of the music industry?
Overcoming perception. A lot of people have a preconceived notion of what music should be just by looking at the person. A lot of people may have seen me on TV before they heard my music, and they probably had an opinion of me already. I LOVE doing shows in front of people who've never seen me. I'm a musician, a songwriter. They come up to me after the show and say "wow! I didn't know you had that in you; I thought you were just a pop star."
Q: What have you learned about yourself since you've been in the music industry?
::laughs:: I've learned that I'm strong..I can take a million negative things and turn it into a positive scenario. Not let it become a hindrance, but motivation to do better. It takes a lot of self confidence as an artist and a human being. I want to keep making music that helps people, and not let the bullshit that can clog your mind in.
Q: What would you say to your fans that have stuck by you since Day 1?
Oh, they're the best. The one thing I love about them is they really appreciate how I do everything. I could've given in to a label shaving my head, or singing a song that's not me, but would be a hit. They've allowed me to stay true to myself. It's funny, because it's been a while. A new generation essentially is hearing my music for the first time. You can look back and see a whole catalog..a journey so to speak.
Q: What is your favorite thing about the early 2000's?
A sidekick! We were obsessed with that. Just flicking the board constantly.. ::laughs::
Q: What is the hardest part of touring?
Being away from friends and family and people you want to be around. I love touring and being on the road. You have to give up having that normal life to do what you love. Now it's a little easier because you have Instagram and Facebook, and you can see what everyone is doing while you're not there.
Q: What is your new song "Whatever, Whenever" about?
It's about just letting go and having a good time wherever you are. Stop thinking, stop being in your head so much. By the time people figure out what the song is about, it's too late. It's life, you only get one shot. Make your own movie.
Q: What has it been like touring with 98 Degrees, O-Town, and Dream?
It's been great! They're ALL veterans. Everyone's done it before, and they know what they're doing. No egos here. Everyone wants to help each others set be the best they can be. The crew is the best I've ever been around. If it looks like we're having fun on stage, it's because we ARE having fun. We hang out as well..go to ball games and things like that. It helps the audience have fun when you are. You have the boy groups, the girl group, and the singer/songwriter. I think we balance the show out.
Q: Are you excited about the show here in Baltimore this Thursday?
Absolutely! I always loved playing in Baltimore. I remember playing at Rams Head Live a few times. I love walking around the Harbor and the Piers. We have a few days off before Baltimore, so I'll be all over the place!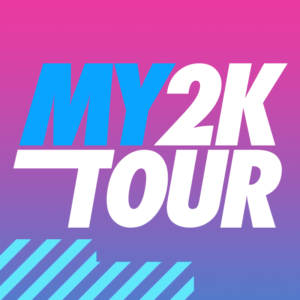 The MY2K Tour hits Baltimore this Thursday at Pier Six!
Buy tickets
Visit Ryan's Official Website
'Like' Ryan on Facebook
Follow Ryan on Twitter