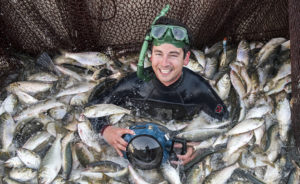 I chatted with Annapolis Jay Fleming about his career and his upcoming appearance at the Baltimore Book Festival
Q: Where did you grow up?
I was born and raised in Annapolis.
Q: When did your love of photography start?
I started shooting pictures when I was around thirteen or fourteen. But I was around it my whole life..my dad is a photographer as well. I grew up assisting him on shoots sometimes.
Q: What is your favorite subject to photograph?
Anything on the water that has to do with people or the environment. I love documenting how people and the environment interact.
Q: What is your book "Working The Water" about?
It's all about the Chesapeake Bay fishing industry. It shows different fisheries on The Bay. Oysters, shell fish, etc. The book shows ways you can make a living on the water. An example would be crab picking houses where the pickers are dependent on the water bringing the crabs in. It highlights all the gear they use as well.
Q: What was the most challenging part of the book?
I was at the mercy of Mother Nature, my erratic schedule, and of course, everyone else involved. It was a crazy time!
Q: What is it like being to work close to home?
It's great. I love living in Annapolis. Great location..close to DC, close to Baltimore, close to the Eastern Shore. So many people try and get away from this area when they grow up. I find the more time I spend here, the more I appreciate it. It gives me, as a photographer, time to develop a presence here in the area.
Q: Are you excited about being a part of the Baltimore Book Festival?
It's a great opportunity. I'll be at the National Aquarium most of the time I believe. It's an honor to be selected to be a part of a panel about my experiences working on the water.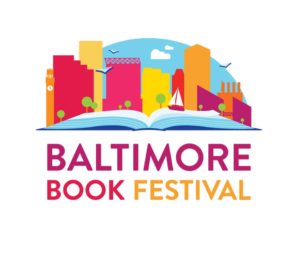 Jay will appear this weekend at The Baltimore Book Festival!
Visit Jay's website
Follow Jay on Twitter
'Like' Jay on Facebook