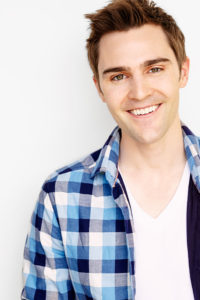 Nick Uhas is a scientist, TV host, actor, and a former "Big Brother" contestant. I chatted with Nick  about his website, Nickipedia, and the current crop of contestants on "Big Brother."
Q: Where are you from?
Hilliard, Ohio. A suburb of Columbus, Ohio.  I think it prepared me for life, in the sense that I experienced a little bit of everything.
Q: How did you get into science?
Very good question. Both of my parents are teachers. My dad was a Vietnam drill sergeant, who transitioned back into administrative roles.  Science was always in that realm, but neither of my parents were scientists. I took AP Biology in my sophomore year of high school, and I LOVED it. I love knowing how things work. It's super empowering.
I loved Science as well. Forensics was my jam, but I'm a Mass Communications major, go figure. ::both laugh::
Q: Why is STEM/STEAM education important to you?
I feel like all of these subjects focus on creative problem solving, even the Arts, which is more free form.
Q:  Describe your experience on "Big Brother" in one word.
Oh wow. 'Unpredictable.' You're in the house with, who you think are logical humans, but they are humans in the end. You think the game is going to go one way, and in a matter of few minutes, they go the other. People throw around the 'T' word, TRUST, a lot in the house, and it's a bunch of bull crap.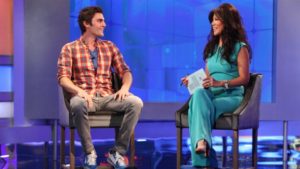 Q: What would you have done different on your season?
I was extremely reluctant to lie. I felt like lying would water down my negotiation skill set. I think it was an moral issue as well.
Q: Would you like to be a part of an All Star season?
You know, I think every contestant would want a second shot at the prize money. I was there for such a short amount of time, I would want to experience more of the game.
Q: Who is playing the best game this season so far?
I would say Paul. In the first two or three weeks you're the target and survive, you go into the background and become like a plant..people forget they're there. They can then navigate toward the end of the game with less bruises.
Q: Who is playing the worst game?
Some people say floaters are the worst players, but that strategy can sometimes get you far. It all depends on how you use opportunities when given. With that being said, I would say Natalie is playing the worst game. She's just too emotional. Her or Michelle. Michelle called out Nicole full on. She should've waited until she WAS evicted, and then called her out as she was walking out the door. Don't call someone out with the possibility of you staying in the game.
Q: Who do you think will win?
It tends to be a strong player and a weak player at the end. It could be a Paul/Natalie combo or Paul/Michelle combo.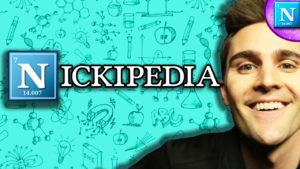 Visit Nick's Official Website
Visit Nickipedia, Nick's YouTube Channel
Follow Nick on Twitter
'Like' Nick on Facebook