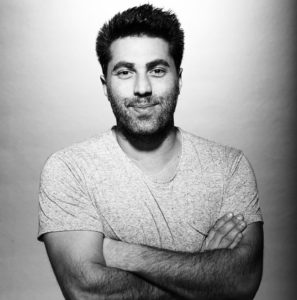 I chatted with comedian Adam Ray about his experiences on the big screen and about life on the road.
Q: When did you know you wanted to be a comedian?
Probably when I was around ten years old. I was a real chubby kid, and I had a crush on this one particular girl, as did some of my friends. I would call some of those friends and impersonate her. It was perfect because I hadn't hit puberty yet so I could pull the voice off. Once I saw the reaction of people laughing so hard, I thought maybe I could do that one day.
Q: Who inspired you growing up?
I love Chris Farley, Jim Carrey..Eddie Murphy was the first stand up I saw where I went to myself "Holy shit,I want to do THAT when I get older." On a personal level, my mom has been the biggest support system. She's never been a "Yes man", and telling me I was soo perfect. Allowing me to be upset, pick me up, and letting me sit in that feeling of disappointment. That feeling would fuel my fire.
Q: What was your experience like on "The Heat" starring Sandra Bullock and Melissa McCarthy?
It was great. Next question. ::laughs:: I was working at Universal Studios playing Wolverine two years prior, so to then be acting along side them was INSANE.It took a few days to get comfortable. Paul Feig let me some improv at the beginning, to which they BOTH laughed. I figured at that moment I was supposed to be there. They were so cool. They made me feel normal. There was no ego. I remember us bonding over  cats at one point.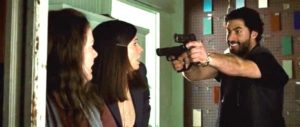 To make Sandra Bullock laugh is something else, man. Not to say I think about the scene where I get to motorboat her in the shower every morning. Just every three or four days.
Q: What is the craziest thing you've ever done in life?
I rushed the stage at a taping of "The Price Is Right" when I was a little drunk. I was there with about twenty fraternity brothers. One of them said I should rush the stage when either the little old lady or the tall black dude wins the Showcase Showdown. Jerome won, so I jet past the security guard on the stage and start hugging him, rubbing his head, hugging his friends..I even got behind the wheel of the car he won.
Q: What did you think of Dave Chappelle's monologue on "SNL" this past weekend?
It's always cool when he's NOT held back. I've brought him up on stage at shows, I've gotten to smoke weed with him. He had a lot of poignant and honest material, and when he's locked in, he's locked in! Comedy is very subjective, but I think he's the greatest of all time.
Q: Are you excited about your shows here in Timonium this weekend?
Afraid?
No, are you excited about your shows here?
Oh, I thought you said afraid. I was like 'what a weird fucking question.'
::laughs::
I'm very excited. I've never been to Magooby's, but it rhymes with boobies, so I'm a fan automatically. Any club that goes out of it's way to have an original name is A+ in my book.
I don't what a Timonium person looks like. In my head I picture the dudes look like Tom Selleck, and the gals look like a mix between Kirstie Alley and Pamela Anderson.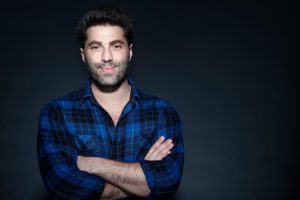 Adam headlines Magooby's this weekend!
Follow Adam on Twitter
Subscribe to The About Last Night Podcast
'Like' Adam on Facebook