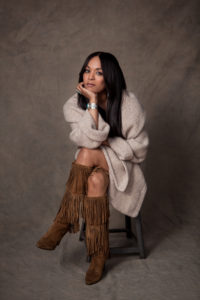 I chatted with Danielia Cotton about her career and upcoming gig in Annapolis.
Q: When did you know you wanted to be a musician?
In my early teens around 12 or 13 my mother gave me my fist guitar and "how to" book. I think that was the first time the idea of being a singer/musician seemed really tangible to me.
Q: What is your favorite song you've written and why?
That's very hard to answer, as all my songs have a special place in heart. However, for the sake of this question, it would be a tie between, Shame, which I wrote with Kevin Salem and Sam Roberts or A Prayer, which came out of my new love for the piano. Shame – was my reaction to getting a glimpse of the elite and the price some pay for wealth and material things as if it could define them in some way. A Prayer was one of the first songs I wrote where I was very proud of the chord progression and that I was actually able to recycle my fears into a happy tune.
Q: Have you grown from your first album, "Small White Town", to now?
Absolutely, the road has made me a better performer and time, life experience and the influence of other great performers, has changed my writing and taking it up a notch.

Q: What is your favorite part of performing live?
Hands down the audience. When they give back because they understand and relate to what I'm giving it's Heaven. It's a connection few get to experience in that way and it's extraordinary.
Q: What do your fans mean to you?
Everything. They validate what I do and they are the blood/life source I need to do what I do.

Q: If you could duet with anyone living or dead, who would it be and why?
Prince and Bruce Springsteen
Q: Are you excited about your show here in Annapolis?
Very much so, That particular Rams Head Venue is near and dear to my heart for many reasons. It was where I played the day before I lost my twins and one of the very first memorable standing ovations I ever received.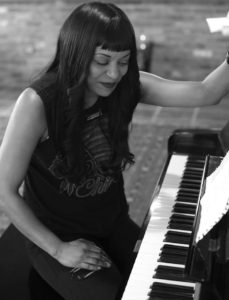 Danielia will be headlining Rams Head Annapolis Thursday!
'Like' Danielia on Facebook
Follow Danielia on Twitter