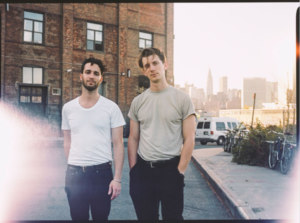 I chatted with Kevin from Surf Rock Is Dead about their influences and new song "In Between."
Q: How did the band form?
I had a ton of musical ideas floating around and had a devious scheme to record in a professional studio for free by meeting a studio intern, building a relationship, and leveraging that into free studio time. In my old rehearsal space I ran into Joel who was interning at a studio and the bulb went on. We hung and chatted music and got to know each other. Eventually we finally got around to drunkenly jamming- we threw on a simple beat on, i picked up the guitar, he the bass, and just starting goofing off and it was fun! From there we just made it a regular thing and finally decided to give it a name.
Q: Is there a story behind the band name?
A series of non serious text messages to come up with a name that ended with "lol surf rock is dead? nah we can think of something better."

Q: What is your song "In Between" about?
"In Between" is about feeling in limbo between where your roots are and where you currently are in your life.
Q: Who influences you professionally? Personally?
It's difficult to say as we are inundated every day with so much information, but definitely in a musical sense I'd say a strong one is Animal Collective. Being music though, we are influenced from a million other things too.
Q: What is the hardest part of the industry in your opinion?
The music market overall is over saturated. It's an incredible challenge to stand out and rise above the crowd.
Q: What song is on repeat on your iPod right now?
Wurp by Birthday Sex

Q: What is the craziest thing you've ever done in life?
Probably the time I smuggled heroin through Southeast Asia inside my body.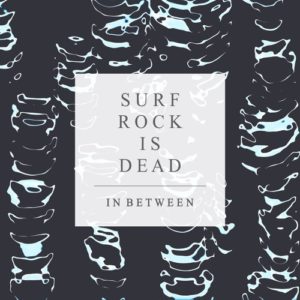 Follow Surf Rock Is Dead on Twitter
'Like' Surf Rock Is Dead on Facebook