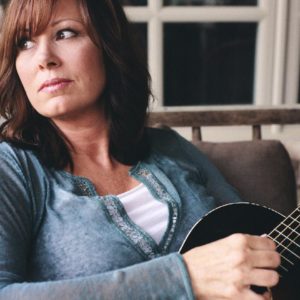 I chatted with Suzy Bogguss about her career and her upcoming show in Annapolis this week.
Q: When did you know you wanted be a musician?
Well, i knew I loved music when i was 3 or 4 but I got my first solo in the Angel Choir at age 5 and i knew then that I liked the attention. As far as dedicating myself to playing an instrument and
thinking of myself as a professional musician, it was not until a couple of yrs after college. I have a degree in art with a concentration in metals. I thought up until my move to Nashville that I would be a
jewelry artist.
Q: Who influences you musically or personally?
There are a lot of musicians that i have looked to since the beginning of my career that are still performing and evolving still. Emmylou Harris was a huge inspiration to me along with James Taylor Carole King, Dolly Parton Judy Collins…the list goes on and on.

Q: What is your favorite song of yours and why?
My favorite song …hmmm I would have top say Night Rider's Lament. It is a cowboy song that I sing every night that sums up the way I make decisions…trust your gut.
Q: Do you recall your first paid performance? What was it like?
I played at a local college bar for $7 and beer and pizza. PLayed there for 3yrs and eventually worked my way up to the top pay…$22 a night
Q: What is your favorite part about touring?
I love to travel and fill my eyes with new sites very day. I also like clean hotel rooms! ::laughs::

Q: In 1993 you wrote Just Like The Weather with your husband Doug. Was that an awkward process for you as spouses, or was it easy?
We started writing songs by bringing in a third person to mediate. Evevtually we realized that if we keep the personal side of our relationship under wraps for the creative time, we won't kill each other.
Q: How did you feel winning, and being nominated for Grammys impacted your career?
Being recognized by your peers is always an honor. It makes me feel like I have been granted wishes by the music genie.
Q: In theme with your Christmas show, what is your favorite part about the holidays?
I really love the songs! They are so melodic and the lyrics are well-crafted. It is a pleasure to share them because they are such a tradition and many of them are uplifting and inspirational. I include songs like Rudolph in that description. Fun!

Q: What is your favorite Christmas song to sing and why?
I think it is "Have Yourself a Merry Little Christmas". I love that it is a beautiful way to wish the best things for your loved ones, friends and really everyone!

Q: Are you excited about your show here this week in Annapolis?
We absolutely "LOVE" The Ram's Head! I feel like our Swingin' Little Christmas is perfect for the room and I can jump off the stage when i want to stick the microphone in someone's face that is
helping us hootenanny and celebrate. Of course I do my hits too, it's not all Christmas, but overall it is kind of a party.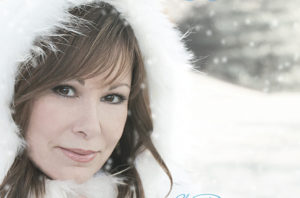 Suzy's performs Thursday at Rams Head On Stage!
Follow Suzy on Twitter
'Like' Suzy on Facebook