It's that time of year again!
That time of year where I babble on and on about my favorite songs of the year.
Why 16 you ask? Because I was VERY indecisive this go round.
16. "Work" Rihanna featuring Drake
I think most year end lists will include this track. Rihanna hits on a very universal theme we ALL can relate to. Work work work work work 😉
15.  "Absolutely" Ra Ra Riot
Had the chance to see these guys perform this live at WTMD's First Thursdays. Fell in love with the sick beat immediately. Great summer tune as well!
14. "24k Magic" Bruno Mars
Leave it to Bruno Mars to kick out a late Fall hit. "24K Magic" is a cross between a hot disco track and 80's funk. This track definitely gets me on the dance floor.
13. "11 Blocks" Wrabel
I've never heard of Wrabel before, but man. What a song. Props to MIX 106.5 for giving this one some airplay.
12. "Hymn For The Weekend" (Seeb Remix)
Thank god for the Seeb remix. The original is just underwhelming IMO. Who would've thought you could actually grind to a Coldplay track? 😉
11. "Kiss It Better" Rihanna
Too bad this song wasn't a bigger hit for Ri Ri. The song has GORGEOUS 80's electric guitar lines that just make me..melt. Rihanna proves time after time why she's one of the best artists of our generation.
10. "The Sound" The 1975
I'm a HUGE 80's music fan, and this just SCREAMS 80's. The synth pop beat is spot on!
9. "Drive It Like You Stole It" Hudson Thames

Speaking of 80's.. This track is taken from the "Sing Street" soundtrack. It's a pivotal scene and the film for sure. I watched the film on Thanksgiving, and haven't gotten this song out of my head since.
8. "You Go On" FIVES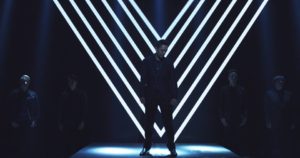 "And you know, you turn around and I'm taken."
That's exactly how I felt the first time I heard this tune from Baltimore rockers FIVES. I was taken with it. A great rock ballad.
7. "Starboy"  The Weeknd
The Weeknd strikes again. The beat just..induces you to dance.
6. "Can't Stop The Feeling" Justin Timberlake
The song of the summer. No doubt. If you don't dance to this when you hear it..you have no soul.
5. "I Took A Pill In Ibiza (Seeb Remix)" Mike Posner
What a comeback for Mike Posner. He scored a Grammy nomination for "Song Of The Year" for the original version of this tune. I saw him perform this live at Rams Head Live. It was half acoustic, but had that great remix beat during the chorus. Good times.
4. "This Is What You Came For" Calvin Harris featuring Rihanna
What do you get when you pair Calvin Harris and Rihanna? Quite the masterpiece apparently. Rihanna's vocals blend insanely with Harris' beats. I've spent many a nights getting down to this one in Fells Point.
3. "Closer" The Chainsmokers featuring Halsey
What a HOT song. Intense, almost.  Who hasn't done naughty things to this? 😉
2. "Still Falling For You" Ellie Goulding
Okay. I'll admit..I crush HARD on Ellie Goulding.
The song hit around the same time I met someone pretty damn special. Coincidence?
"You were all for me..I'm in." I am. 😉
"Kids" OneRepublic
OneRepublic is one of my favorite bands ever. Again with the 80's synth pop sound!
"Kids" is nostalgic, but at the same time, Ryan Tedder is pledging not be one of those people who lives in the past. I think we  can all relate to that!
That's a wrap! Hope you enjoyed my Top 16 of 2016 Songs post.
Want to share your favorite song of this year? Tweet me @BaltMediaBlog and I'll RT!