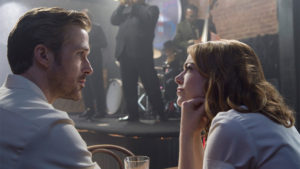 It's that time of year again! To get drunk while watching the glitz, the glamour, and Hollywood giving themselves awards!
Get your bottle of Jack ready…here we go!
Sip when Jimmy Fallon makes you laugh in his monologue..cause it's gonna be funny.
Take a shot when someone makes a Trump joke..because YOU KNOW it's gonna happen.
Take a shot when Meryl Streep gets a standing ovation for her Cecil DeMille award. La Streep!
Drink if Streep wins Best Actress/Comedy Musical..only because she's Meryl!
On the other hand, if Emma Stone wins, take a shot because she deserves ALL THE AWARDS for "La La Land."
Take a shot if there's a Golden Globes joke. Because ya know, breasts are Globes apparently.
Drink when Best Original Song category is up..because "Drive It Like You Stole It" from "Sing Street" was sooo robbed of a nomination!
Take a shot when "La La Land" and "Manchester By The Sea" both win Best Picture prizes.
Drink  if any current NBC stars are paired together to present.
Take a shot if someone ugly cries
Drink if someone's named is pronounced wrong
And finally..In Streep's highlight reel, they use a clip of her with an accent? Y'all gonna be fucked up instantly. All the accents
I'll be live tweeting the ceremony starting Sunday at 7:30pm!