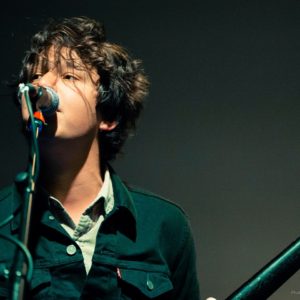 I chatted with Davy Knowles about his musical influences, and his love for Rams Head Annapolis.
Q: Where were you born?
I was born in Port St. Mary, on the Isle of Man. It's in between Ireland and England. We could see mountains across the water from my house on a clear day. Rough winters, but lovely part of the world.
Q: When did you know you wanted to be a musician?
I've  always loved music. I was eleven..that was my first distinct memory. My dad played me a Dire Straits song once. He showed me how to play a few chords, and that was it.
Q: Who inspires you?
Oh god. There's so many. Bu tRory Gallagher comes to mind. He's a working man's hero and a stunning musician.
Q: What is your favorite song of yours and why?
Giving me all the hard ones today, huh? I would say "Three Miles From Avalon." It's a really personal song. I'm glad it's finally out there!
Q: What is your favorite song on your iPod right now?
I don't use really iPod that much..I'm pretty old fashioned! There's a great artist back home named Adam Holmes. He has a great album out right now. That's pretty much always playing.
Q: What was the biggest challenge when you started your solo career?
I'm not sure really. The business side of it is harder..the industry has changed, even in the short time I've been in it. It's something you have to adapt to. The whole bloody thing is a struggle, mate!
Q: You're on the road, you're writing song, you're doing press..what does Davy Knowles do on a free day?
::laughs:: I've never had one! I'm a huge record collector. It's either listening to records, browsing for them, or spending time with my fiance in Chicago. Netflix is always great too!
Q: Are you excited about your show here in Annapolis this week?
Absolutely! I love Rams Head. It's fantastic venue. I've spent quite a bit of time there. It's such a great place to play. Tremendously excited!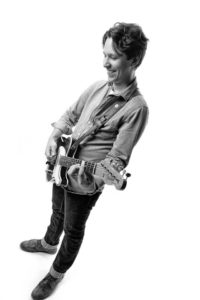 Davy headlines Wednesday at Rams Head On Stage!
Follow Davy on Twitter
Visit Davy's Official Website