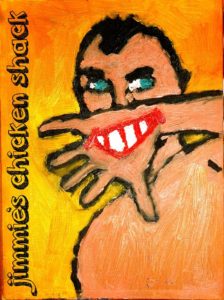 I chatted with Jimi Haha from Jimmie's Chicken Shack about their career and his favorite parts of the Maryland music industry
Q: What does it take to last so long in the music industry?
Not giving a lot of fucks ::both laugh::
Q: What was it like having your played on MTV and TRL back in the 90's?
Very, very cool. Not everyone can say they had their stuff played on the biggest music channel ever.
Q: What is your favorite song of yours?
It's hard to say. Probably "Slow Change." It came out on one of our EP's back in 1999.
Q: Favorite part of performing live?
Just playing it honestly. Getting to see the crowd..see their reactions. It's our time to vent and sweat on stage. ::laughs::
Q: What do your fans mean to you?
They're like family to me. I've built so many friendships over the years.
Q: Pros and cons of being on the road?
Pros = being able to travel, see new places. You get to meet tons of new people, and experience different experiences.
Cons = tons of driving around. It can get a little. Not always the rock star life people portray it to be ::laughs::
Q: What is your favorite part of the Maryland music scene?
We have so many great bands here. It's been great to see it evolve over the years.
Q: Some of Jimmie's Chicken Shacks songs have been used in films and TV shows over the years. How does it feel to be a part of visual media history?
It's great, man! Any way to have more people hear your stuff is always a positive.
Q: Are you excited here at Rams Head this week?
Absolutely! We do it once a year, and look forward to it each time. Great venue!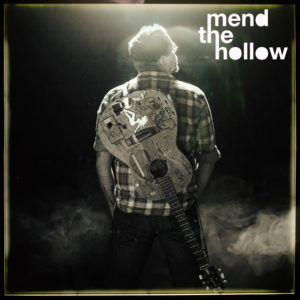 Jimmie's Chicken Shack headlines Rams Head Live Friday, along with Mend The Hollow, MSH, and Dingleberry Dynasty
'Like' Jimmie's Chicken Shack on Facebook
Follow Jimi on Twitter