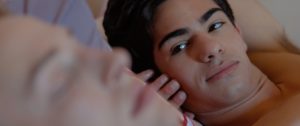 I chatted with actor Matthew Frias about his new film "Akron."
Q: Talk about your childhood
I grew up in Dallas, Texas. I started theater and acting in middle school, but did it a lot more in High School. I was also a competitive gymnast as a kid. As I got into acting more, I had to drop the sports obviously.
Q: When did you know you wanted to be an actor?
I was about eleven or twelve. I was watching "The Proposal" with my mom, and I remember turning to her and saying "I want to take acting classes!" I did, and the rest is history.
Q: Do you still get nervous when you audition?
I don't think that nerves will EVER go away. I learned to control them. With every roles I'm different..some I'm comfortable playing, some are a bit more challenging.
Q: What is your film "Akron" about,and who do you play?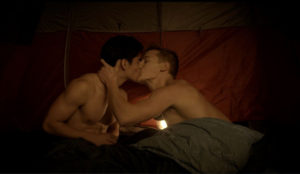 I play the main character, Benny, who is dealing with a past family tragedy. He falls in love with someone, and their relationship is put to the test as their families rally around them.
Q: What was the biggest challenge playing Benny?
Besides how cold it was while filming in Ohio..I'm from Texas ::laughs:: All around it was such a fun filming process. Everyone got along so well. Both of our characters are similar, yet different from our real selves. We're just two guys growing up in real life and on film.
Q: What was it like working with Director Brian O'Donnell and the cast?
Oh,  I LOVE Brian! I actually just sent him a text the other day for some writing advice. Edmund and I are still close, we just talked to each other the other day.  He's going to Yale now. We all just had..chemistry. I think I'll have all of these different people in my life for years to come.
Q: What do you hope people learn from this film?
I hope it keeps people hopeful, especially with what's going on right now in America. I think people fear things they don't understand. So as an actor, I'm here to play different sides of life. Maybe it might help someone out there feel less alone. Or it might help someone accept people of a different sexuality.
I kind of got off topic of the question ::laughs::
But i hope people get that love is love, is love, is love, is love, is love, is love!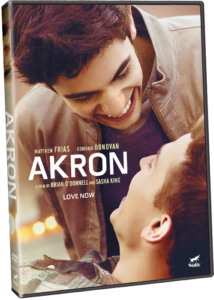 "Akron" is available now on DVD!
Follow Matthew on Twitter
Follow "Akron" on Twitter