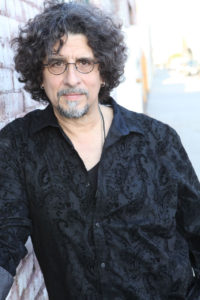 I chatted with Dan Navarro about his eclectic career and his upcoming show in Sykesville.
Q: When did you know wanted to be a musician?
I knew I wanted to sing from about age eight or nine. My parents would always put records on and I would sing along to them. I realized one day "I should do that!" I started playing brass instruments around this time, and continued through college.
Q: What is your favorite song of yours and why?
Ohhhh that's so hard!
I would put "We Belong" at the top, not because it's mine, but it gave me a path to do music full time. It's become "one of those songs." It's been in commercials, movies, and been recorded over and over. If I had to go with a song from Lowen and Navarro, I would say "Cold Outside."
Q: How does it feel having a song like "We Belong" become a classic?
It is..surreal. You remember what you thought and what you did when you're writing. I had NO idea it would become what it is today. During the demo phase, people would turn to me and say "This is the best song you've ever written." When they heard the final product when Pat came on board, they turned to us and said "Congratulations, this is going to be a hit!"
It's bizarre to see the impact of the song. I dated someone back in 2007, and it was her favorite song ever. It came out when she was sixteen! It's bizarre.
Q: How fun is it doing voice overs in film?
Well now THAT has been a surprise! I went in for an audition and they said it was actually voice over work. For a about a year, I was the Spanish language voice for Southern California Toyota dealer.
Then I started getting auditions where I would audition for Part A, but I would ask to always read for another part. I've been doing background voices for "Family Guy", "Cleveland Show", and "American Dad" for a long time. It's a really fun way to make a living.
Q: Are you excited about your show this week in Sykesville?
Always excited to play Baldwin's Station. It's been a long long run. I've played there since 1995 with Lowen and Navarro and by myself. It's one of my favorite rooms in the country to play.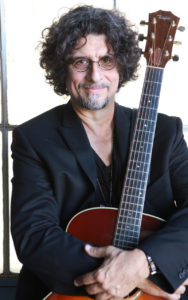 Dan headlines Baldwin's Station this Thursday!
'Like' Dan on Facebook
Follow Dan on Twitter