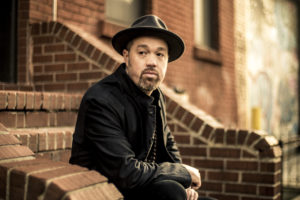 I chatted with singer/songwriter Eric Krasno about his different roles in the music business and his solo debut.
Q: Where did you grow up?
I grew up in Connecticut (suburbs on NYC). My dad commuted to the city everyday.
Q: When did you know you wanted to be a musician?
I knew when I was about 15 that I wanted to play music and hopefully make a living at it. I was obsessed with Jimi Hendrix and Led Zeppelin at the time and wanted to be in a band so bad.
Q: You've worked with Norah Jones, 50 Cent, Aaron Neville..what has it been like being able to work with music legends?
It's been an honor to work with so many great musicians. I've discovered that many of them are great people as well. Producing/writing Aaron Neville's album was a dream come true. I went from super fan to close friend, very thankful for that experience.
Q: What was it like winning Grammys for working on "Already Free" and "Revelator?"
I've been friends with Derek and Susan for a long time. I absolutely love them and working with them is always a blast. I am very proud to be a part of their records.
Q: Why did you decide to release a solo CD?
I started writing songs for the record in 2012 with my good friend and co-writer Dave Gutter. We wrote and recorded a bunch of songs that summer up in Maine, a lot of the 'demos' are actually the versions you hear on the album.
Q: How hard was it stepping into the spotlight after previously being a part of a group or being behind the scenes?
It was nerve racking at first to step out front. But as I've doing more shows it's become more natural to me. I am very thankful to have a killer band of players…all of which can also step out front at anytime.
Q: What is your song "On The Rise" about?
On The Rise is kind of a call to arms. It's a psychedelic pep talk haha. I encourage everyone to watch the animated video if they like the song. It's on YouTube. I feel that it totally captures the vibe of the song.
Q: What is your favorite song off your debut CD, and why?
I think I like On The Rise the best because it sounds original. Like it's own genre in a way. My new record I'm working on now kinda continues where that song left off.
Q: Are you excited about your show next week in Baltimore?
I'm very excited to play Baltimore! Always a great energy there!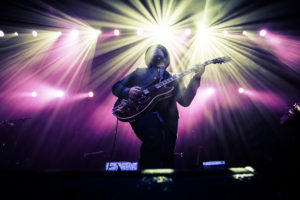 Eric headlines 8×10 Tuesday!
Follow Eric on Twitter