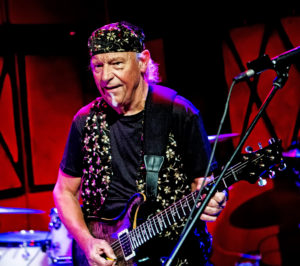 I chatted with Martin Barre from Jethro Tull about the bands legacy and his solo efforts.
Q: Were you nervous Jethro Tull back in the late 60's?
Yes..I was a very nervous kid anyway. VERY shy. I had to face away from the audience when I played on stage. I knew I had to get over it and push my boundaries because I REALLY wanted to play with those guys. They were very welcoming and made me feel at ease.
Q: What is your favorite song to perform and why?
Right now, we're having fun playing a Beatles track called "She's So Heavy." Stick some blues in, anything we fancy.
Q: Why do you think Aqualung is thought of as Jethro Tull's most recognizable album?
I think it got that by default. We had problems getting the music tight, problems with the backing tracks, problems everywhere ::laughs:: I think everything on that album is strong. The lyrics are very focused and strung together perfectly. It was the RIGHT thing at the RIGHT time.
Q: What was your reaction when you learned you won a Grammy for Best Heavy Metal Performance?
I was very, very proud and disappointed at the same time. The record label told us we didn't have a chance of winning, so they didn't send us to the show. I felt that was very rude. One of my few regrets in life was not being there to receive the award and be apart of that celebration.
Q: You've used various guitars over the years. What are you currently playing?
I'm playing Paul Reed Smith Guitars currently. I've used them for about fifteen years. PRS guitars are VERY reliable and workable, and very very well made. They BEG to be played. Paul is such a lovely person. I always make a point to say 'Hello' when I'm in town.
Q: Are you excited about your show here in Annapolis?
I LOVE Annapolis! It's such a beautiful place. I've played at Rams Head a few times before. It's a great room. The crowds are always very supportive.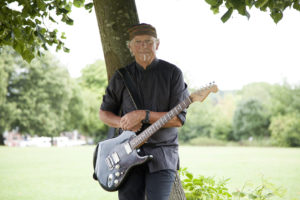 Martin headlines Rams Head Annapolis May 1st!
'Like' Martin on Facebook
Follow Martin on Twitter