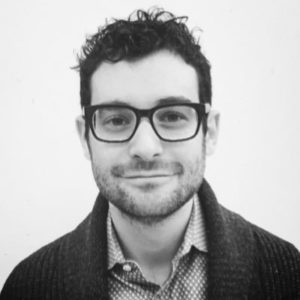 I chatted with Noah Himmelstein about his career thus far and his new project, "Los Otros."
Q: Talk about your childhood, where you grew up, etc
I grew up in the Reisterstown/Parkville area. I studied Emerson College to study acting and directing. I moved to New York City shortly after.
Q: What is your favorite play that you've directed?
It would have to be. "I Am Anne Hutchinson/I Am Harvey Milk" which starred Kristin Chenoweth. It was remarkable because it spanned 300 years of time. It began and ended in present. Tons of songs and visual media. It says something great about Gay people's place in the world, and about having an open dialogue about religion. The last time we did it was in Bethesda, actually. That play takes a lot out of me ::laughs::
Q: What is "Los Otros" about?
It's about a white woman and her experiences in Mexican culture, and a Mexican man and his experience in white culture. They eventually meet and decide to go forward as a unit. It's a very poignant show.
Q: What has it been like working with Philip and Judy?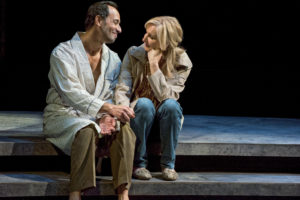 Two of the greatest actors I've ever worked with. They're great singers, who have to sing to challenging music. They have tireless work ethic. It's crazy how they can conjure those performances each day. The audiences have been devouring them.
Q: What has been the reaction so far from the audience?
This is in the vein of "Carousel", which is a more serious musical, instead of the obviously cheerful musicals. It's been a fantastic different kind of play for us. Our audience is embracing this, and are helping us more forward with different projects.
Q: What is the hardest part of directing?
The hardest part for me is actually the best part for me. Everyone brings something different to the table, so you have to work with each individual in a different way.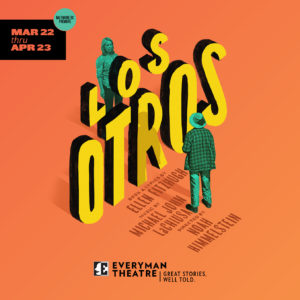 "Los Otros" plays The Everyman Theatre until April 23rd!
OFFER: For a 20% discount on tickets through April 19th, use the promo code BMB17 ! Restrictions: 4 (FOUR) tickets per transaction.
Follow Noah on Twitter
Follow The Everyman Theatre on Twitter