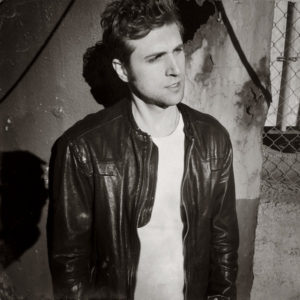 I chatted with Radiator King about the struggles of the music industry and his upcoming album.
Q: Where did you grew?
I grew up in the North Shore area of Boston. That's where my family still live. Whenever I can, I try to go back and hang with my old friends as well.
Q: When did you know you wanted to be a musician?
Probably around eight years old. That's when I got my first guitar. I didn't really know what it entailed to play, but I thought it was interesting. I just knew that's what I wanted to do. Luckily for me, my older brother had REALLY good taste in music. So at seven years old I was going around town seeing these incredible bands. They had a tremendous effect on me.
Q: Who inspires you?
Musically I'm inspired by ALL different kinds of music. I'm always trying to dig through new artists all the time. For this album, I started writing the percussion and stuff first. Content wise, I'm inspired by working class stories. I've always valued and admired people who have that great work ethic.
Q:What is the hardest part of being on the road?
Keeping a high morale. It's easy to keep your spirits high when everything is going right..when you're playing for a great audience in a great venue. But when you're playing for the sound guy and one other person, after driving hours to get there..it's tough. But one of the things I've had to learn is to not let that get in your head. You have to know that what you're doing is great, and pull through.
Q: What is your favorite song off your new album?
It's always changing, actually. I'll say "After All" because it encapsulates everything I want to say. I wanted to get to the feelings of when something ends, and something else begins. It's not totally happy, but not totally sad either. It's very organic and real.
Q: What is your song "So Long (Charlie)" about?
I never write a song about a certain topic. You try and write as you feel something. You can't just come out and say it, it has to be more poetic than that. It's inspired by someone who I knew very well and went to prison. I try and imagined those last moments before they went, and their final thoughts. I also imagined what their friends would think, and how they would deal with it.
Q: Are you excited about your show here in Baltimore?
Absolutely! It's going to be an awesome show. I've played in Baltimore so many times. I've made great friends there and can't wait to see them.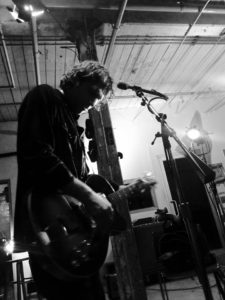 Radiator King plays Ottobar May 1st!
Follow Radiator King on Twitter
'Like' Radiator King on Facebook
Follow Radiator King on Instagram
Pre-Order "A Hollow Triumph After All"