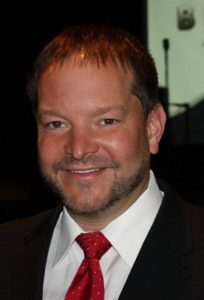 I chatted with Ron Legler, President of The Hippodrome, about his passion for the Arts and the Hippodrome Renaissance.
Q: Talk about your childhood, where you grew up, etc
I grew up in Eerie, Pennsylvania. After college, I moved to Florida and started working at the Jackie Gleason Theater. I ended up working for  a company that later turned into Broadway Across America.
I eventually became the President of the Florida Theatrical Association. We presented Broadway shows all across the state. After fourteen years there, I came to the Hippodrome in Baltimore.
Q: How does it feel being known for reinvigorating the Orlando Arts scene?
It was a beautiful time in Orlando. The downtown area was very underutilized. The Mayor decided they needed better venues. With the help of the City Council, they started making business deals with builders on certain properties. They put in movie theaters, a new performing arts center. Essential things to brighten up a community.
I'm trying to bring that here to Baltimore in a sense. We have the Shakespeare Company down the street, and the Everyman Theater right in walking distance. We're trying to do small things everyday to make this the live entertainment area of the city.
Q: In your opinion, how important is Art in society?
I think Art means quality of life. It brings so much to a community. I feel that kids who grow up in the arts are more well rounded. I feel we have a responsibility through art to help kids find their voice. We do a summer camp every year. Kids who are so afraid to just step out on stage by themselves are singing and dancing with everyone else by the time the camp ends. If we can help those kids now, we've done our job.
Q: What was it like hosting Ryan O'Neal and Ali McGraw this past June in "Love Letters?"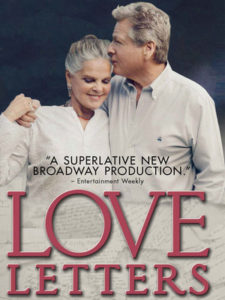 They were two incredibly gracious people. It was historic. They both have been in Baltimore premiering films, but never got the time to explore. They were all about visiting local shops, restaurants, the Inner Harbor. I do remember they spent a day in Harbor East as well. They loved it here. They stayed after each show and signed books and talked with anyone who was there.
For me, it was a once in a lifetime opportunity. We sold INCREDIBLY well, and the show was very well received. Ali actually just sent me a thank you letter recently. Very, very humble people.
Q: Which show has been your favorite this year?
Ohh that's sooo hard for me. "Beautiful" was overwhelmingly touching. That standing ovation was absolutely ELECTRIC. The cast was amazed that the audience is so close. ::laughs:: There's only a few feet between them and the front row. They were a special group. I remember having to kind of kick them out around 1am after opening night because we all had to get up early the next morning ::laughs::
Q: Are you excited about next seasons lineup, and "Hamilton" coming the season after that?
The crazy part is that a few of these shows are STILL on Broadway. "Waitress", "On Your Feet", and obviously "Hamilton." Being in a city like Baltimore, and being able to see the FIRST Washington Monument, you look out at that great looking guy on a horse. The show talks A LOT about Baltimore. This show will capture America, and will absolutely capture Baltimore's hearts. I remember seeing "Hamilton" for the first time, and couldn't even speak for a good thirty minutes. ::laughs:: I haven't seen anything like it. I'm guaranteeing you now it will be the biggest show the Hippodrome will ever host. My job gets harder when it leaves because then I have to bring something bigger the following year to keep people coming in.
Q: Define your leadership at The Hippodrome in one word.
Passion. I love what I do, and I get to do it everyday!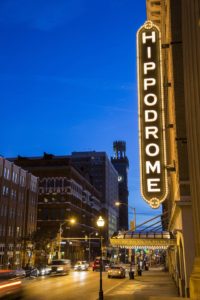 For more information on all the current AND upcoming shows at the Hippodrome, click HERE
Follow The Hippodrome on Twitter
'Like' The Hippodrome on Facebook