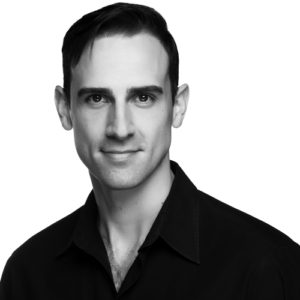 I chatted with actor Danny Gavigan about the theater life and Everyman Theatre's new play "Noises Off."
Q: When did you know you wanted to be an actor?

Very early on. Some of the first inklings was when I was about eight or nine years old doing Jim Carrey impressions. I was a HUGE "In Living Color" fan. Fire Marshall Bill was one of my go to impressions. I would imitate cartoon character voices as well. I remember waiting for a bus with my friends in Elementary school, and doing an impression of Chucky from "Child's Play." I don't even think I watched those movies, but I remember going around saying "Chuck's back, ha ha ha!"
Q: If you could describe your time in the Everyman Theatre's resident company in one word, what would it be and why?
The first word to come to mind is 'family.' Every time I think of Everyman it feels like a second family to me. I've worked with the same actors on many different projects. With every show we do, our relationships grow deeper.
Q: What is "Noises Off" and who do you play?
"Noises Off" is a farce, but it's really kind of a meta-theatrical self referential farce. It's about a British ensemble of actors rehearsing for a three act play. In Act 1, the director is barking at the actors. It's the night before the open, they're exhausted, and just not ready.. It constantly makes fun of the acting profession.
There's a part of the play where the stage rotates, and you can see what's going on backstage. What goes on backstage is sometimes funnier than the actual play. Another cool thing is that the actual audience is the audience in the play.
I play one of the leads of the show, Gary Lejeune, who is dating the lead actor in the show, Dotty Otely who is a few decades his senior. That leads to some hilarious tension when he learns later on that she's been moonlighting with some other men. You see him exacting some revenge in Act 2. It's very layered and complicated.
It's a lot of fun. It's for sure the most physically demanding role I've ever played. I'm in a complete sweat at the end but I feel great because the crowd is trying to catch there breath right with me.
Q: What has been the audience reaction so far?
They've been fabulous. We had someone tell us that we captured the 1970's slapstick sitcom comedy perfectly. On the morning of opening night, my girlfriend had to drive to her grandfather's funeral and back. She said she couldn't have imagined a better night after a day of mourning. I think the common thread is people seem to be really grateful to go see something where they can relax and forget their woes.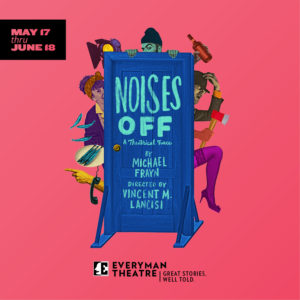 "Noises Off" runs at The Everyman Theater until June 18th!
Follow Danny on Twitter
Follow Danny on Instagram