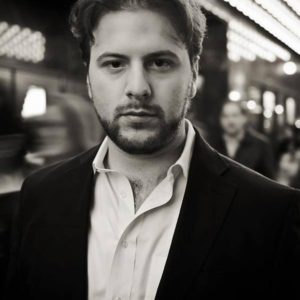 I chatted with musician George Woods about his life and his music career
Q: Talk about your childhood, where you grew up, etc
I was born in Poughkeepsie, New York.  I had my hand in soccer and baseball growing up, but I was pretty terrible at both. I was the kid who locked himself in the band room during Spanish class and played guitar.
Q: When did you know you wanted to be a musician?
Some of my earliest memories include singing at the ocean. My dad would play guitar as I fell asleep in my crib. I learned music the same way people learn English – I speak it.
Q: What is your favorite song of YOURS and why?
Oh Jesus. I like different songs for different reasons. One of my favorites songs is one of the Bonus Tracks on iTunes. It's a track called "Winter." It's one of those songwriter songwritery songs. It's the most cathartic song I've written. Lyrically, musically..it hits everything on the head. It's about the experience of my wife and I going through a miscarriage.
Q: Do you remember what the first song you wrote was?
Oh my god..it was SO bad dude. I wrote a song with this little trio I had in High School. I don't remember the name of it..
It was just BAD.
It was just BAD ::laughs:: I was just going through the motions of putting my fingers here, then putting them there, and then breaking out in song.
There was another song called "Smooth Baby." It went "Smooth baby, smooth baby, yeah!" ::Both laugh::
Q: What is the craziest thing you've done in your life?
Jesus dude. These questions are hard! ::laughs:: I've been pretty safe my whole life I think
Wait, there was this one time in college. I went to a college in a farming town. I was having a religious identity crisis. I was practicing Wicca and meditation. Once, I went and meditated nude in the trail, but didn't realize it was THAT close to everyone walking to class.
Q: How long was the process of writing and releasing your new album "I Am?"
Some of the songs are revamps of older songs, and some are newer. Some are two or three years old, some were written the day they were recorded. When I tracked out the album, we cranked about seven of them out in six days.
Q: Are you excited about your shows here in Maryland this weekend?
I'm really excited. These shows are much more intimate than a club setting. It's like you're sitting around your living room and being able to connect with each person individually.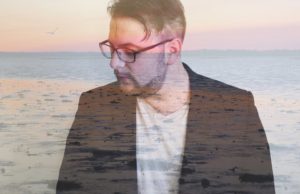 George performs TWICE in Maryland this weekend:
Saturday at Teavolve Cafe in Baltimore, and
Sunday at Metropolitan Lounge in Annapolis!
Follow George on Twitter
'Like' George on Facebook