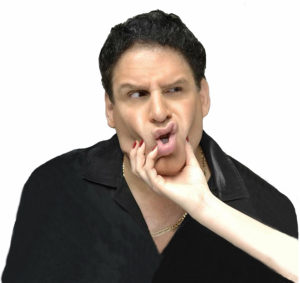 I chatted with comedian Basile about his connections to Baltimore and his hilarious career so far.
Q: Talk about your childhood, where you grew up..
I grew up in Long Island, New York. My dad jumped ship back in the late 50's in Fells Point on Christmas Eve. He had an abcessed tooth, so he went looking for a dentist during a blizzard. If they would've actually built a wall around him, he would've built a diner. ::laughs:: He ended up opening up a restaurant later on in life.
Q: When did you know you wanted to be a comedian?
I was in law school, actually. I really wasn't mean to be a lawyer. I worked on The Hill for a while. My aim was going to into law or politics. So I quit law school a year in, and started an open mic group with Steve Harvey. I've busted my ass ever since.
Q: What is the hardest part of being a comedian?
Being bilingual. I do my standup in English and fluent Greek. I think trying to get the audience to like you is pretty hard. I have this CRAZY opening to the act. If you can get them from the beginning to the end, you have something. I love to screw with my audiences. ::laughs::
Q: What was it like being nominated for an Emmy?
It was pretty cool! I do the voice for Bullwinkle at Universal Studios. I'll do stuff for the park, like information and such in the Bullwinkle voice. It's funny, when I was a kid, I was imitating Bullwinkle in Greek.
I was asked to audition for the voice over part of Jimmy The Greek for an ESPN "30 for 30" Documentary. I'll tell ya Nick, it was a great honor to be nominated for that Emmy. It's probably the biggest feather in my cap. It's funny, my wife was crying when she heard it. She's a tough broad by the way ::laughs:: It was a pretty great experience.
Q: Are you excited about your show in Annapolis this weekend?
It's an honor to play this Laughs and Drafts series. Hell yeah! I came very close to playing football at the Naval Academy, so it's kind of nice to go back to Annapolis. I've heard great things about Rams Head and can't wait to experience it first hand.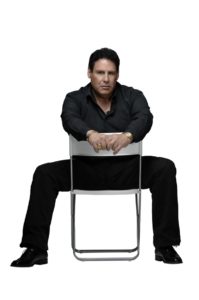 Basile performs Saturday, July 1st at Rams Head Annapolis!
Follow Basile on Twitter
'Like' Basile on Facebook