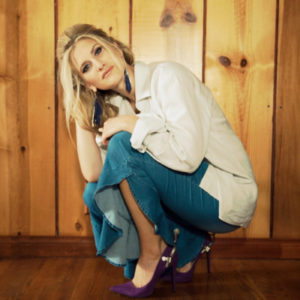 I chatted with former Miss Maryland Brooke Ansley about her experience in the pageant world, and her blossoming music career.
Q: Talk about your childhood.
I grew up in Taylorsville, Maryland. My parents still live there, actually. I graduated from McDonough, but went to college in Tennessee, partially because of music. After college, I came home and lived in Downtown Baltimore. I was the outreach coordinator for The Baltimore Child Abuse Center for a while.
I moved to Los Angeles, but I'm always a Baltimore girl at heart. We tend to gravitate toward each other out here. You would be surprised how many Ravens fans are out here.
The West Wing, right?
Yes! The West Wing! ::laughs::
Q: How did you get involved in the pageant world?
My mom was involved with the Miss Maryland competition when she was in college, so she pushed me to do it. I did the teen competition, and did some locals in Miss Tennessee. When I came back to Maryland, I was about to age out, but I won my local. At that time I was a behavioral therapist for kids with Autism, which I made my platform. After I won Miss Maryland, I was the face of Pathfinders for Autism, which is a charity started by BJ Surhoff. I would go around to schools and talk with kids about excepting people for who they are, what it feels like to have autism..trying to make the conversation normal.
Q: What was it like winning the title of Miss Maryland?
It's such a process. You don't just go there for a week, you've been preparing for this for a long time. I won my local competition in September, but the Miss Maryland competition wasn't until June, so I had a long period where I was readying my platform, doing more public speaking, volunteering..it was surreal when I won. You never get used to it.
I remember being with my dad at events during my reign, and people would come up to me and say "Oh it's Miss Maryland!" I would be reverse star struck ::laughs:: One of the big perceptions is that we have drivers, and fancy cars. Let me tell you, I would roll up to events in my Hyundai Elantra. ::laughs::
Q: What was your experience like at the Miss America pageant?
We basically just didn't sleep for ten days straight ::laughs:: It was intense. A 6am wake up call, you had to have EVERYTHING you would need for the day. Whether it was for interviews, or pre-lims, or an evening gala, you HAD to be ready. You wouldn't see your hotel room until late that night.
I was just running off adrenaline. I met some of the most incredible women during that time. My roomie was Miss Florida, and to this day, she is one of my best friends. I actually let my prior pageant mates hear my single "Whiskey Wednesday" first. They were SO supportive. I feel like being a songwriter is one of the most important parts of being an artist. Hands down.
Q: What is your song "Whiskey Wednesday" about?
It's making fun of the current climate of dating and how ridiculous it can be in an internet-driven playground.  Ironically, an ex's favorite night of the week was Whiskey Wednesday.  He was always talking about Whiskey Wednesday.  So when the relationship ended, I turned it into a song.  For me it was it was closure, and making light of another train wreck  relationship ::laughs:: A lot of young women in their twenties and thirties are experiencing the dating culture today and it's crazy.  So why not laugh AT it, and not let it take a hold on our next relationship?
Q: Who inspires you?
Faith Hill was my idol growing up. I was fifteen when I was watching some sort of biography of Faith Hill, and she explained how she got into pageants for the exposure performing and singing.
I was walking down Sunset Boulevard right before "Whiskey Wednesday" was to be released, and I had my "90's Women of Country" Spotify playlist on. "Wild One" by Faith Hill was playing, and I realized that she had the same clothes, and was in the same position on the "Wild One" artwork that I'm in on the "Whiskey Wednesday" artwork. I Google'd it and "Wild One" was her first single to go Number One on the Country Charts.
That was NOT planned. I took it as a great omen.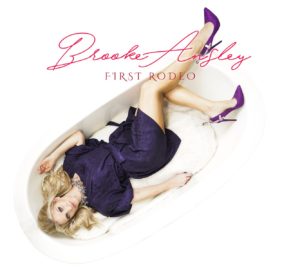 "Whiskey Wednesday" is available on iTunes NOW!
The "First Rodeo" EP is available July 14th.
Follow Brooke on Twitter
'Like' Brooke on Facebook
Follow Brooke on Instagram
[follow_me]