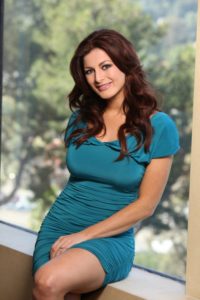 I chatted with "Big Brother 13" winner Rachel Reilly about her life after claiming the $500,00 prize and the upcoming season.
Q: Talk about your childhood..where did you grow up?
I grew up in North Carolina. Went to high school there, graduated from college there. I have a degree in chemistry…I loved the sciences in school. I had ideas of creating science programs for PBS so kids could experience the sciences more.
Q: Why did you audition for "Big Brother?"
I was a HUGE fan of the show. They were having auditions near where I worked. I thought "eh, I'll just try out next year." But I REALLY wanted to try out. Why not win some money to put towards school? I ended up going through ten different audition call backs before they finally chose me.
Q: What was it like stepping into the house for the very first time?
Gosh, you ask all the hard questions. ::laughs:: It was crazy because you think the house is so big..but in reality it's not. When you walk in, you HAVE to claim your bed or else you'll be stuck on a cot, or in a bed with three people. So I had to be smart on which bedroom I chose.
Q: Why did you go back a second time?
Brendan and I had just gotten engaged, and he wasn't so sure about going back. Obviously, the money would be nice, but I think I really just wanted to redeem myself from our first season in the house.
Q: What was going through your mind when Julie Chen announced you as the winner?
When you're sitting there, you're not really thinking that much. You have this thought process going in that you're going to win, but you just won't know until all the juror keys are pulled. It was incredibly stressful. ::laughs::
Q: What did you learn about yourself through your "Big Brother" experience?
Oh wow. So much. I'm such a different person. I've learned that I can make it through anything. When I'm put in a corner, feisty Rachel comes out! ::both laugh::
Q: Talk about your website Adventures For Pets.
I run Adventures For Pets which is a pet travel website, which includes all pet friendly destinations. You can search any city or state, and we'll show you pet friendly parks or hotels in the area.
Q: How do you balance being a mom, a wife, and keeping up with your career?
I don't know, how DO you do that? ::laughs:: I don't know, honestly. . My daughter is whining right now as I'm talking ::laughs:: Your work has to fit in between your family life. Date nights are important..but I don't know what those are anymore ::laughs::
Q: Would you consider going back for an "All Stars" season?
I would love love LOVE to go back. If I could, I would do it in a heartbeat. The only problem with it now is that the competition is slightly over 90 days. When I won, I was in there for 76 days. I don't know if I could be away from my family for that long.
Q: What advice would you give to prospective houseguests?
Compete with your full heart, be passionate while you're in the house. You don't HAVE to lie and cheat your way through the game, just be yourself. Hell, I was myself, half the house hated me, yet I still won. ::laughs:: Don't let other people run your game..hell, I'll vote for you!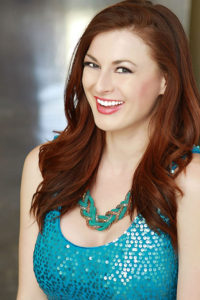 "Big Brother 19" premieres Wednesday, June 28th on WJZ! The show airs weekly Wednesdays at 8pm, Thursdays at 9pm, and Sundays at 8pm.
Follow Rachel on Twitter
Follow Rachel on Instagram
Adventures 4 Pets Official Website