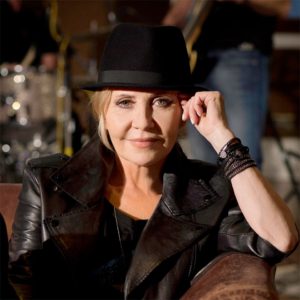 I chatted with music ICON Lulu about her long career and her upcoming tour.
Q: Who influenced you musically growing up?
I never liked anything British. I was influenced by American music. Mainly that was based on Gospel. Loved Ray Charles..black American music, even Rock N' Roll. As long as it was SOULFUL. In today's music scene, I love artists who are influenced by the same artists I was coming up. Mainly Bruno Mars. Every time you see him perform, it's like a Motown review.
Q: What is your favorite part of performing live?
Just that. You get to do it live. When I was a kid, I would never have imagined I would have hit records, or working with the people like The Beatles, The Stones, Jimi Hendrix. I just loved music. I knew I would always be involved with it somehow. Whether it's on stage or in the studio..music makes me tick.
Q: What was your experience working with Sidney Poitier on "To Sir, With Love?"
It was surreal. To be in a movie…a MOVIE ::laughs:: with one of the biggest stars at that time..he was a hot potato! I found it daunting. He's 6'2 and I'm 5'1. He was very..contained. And still is. I found him to be awe inspiring.
Q: You recorded "To Sir, With Love" and "The Man With The Golden Gun." What does it feel knowing you have TWO songs plastered into cinematic history?
It's pretty amazing. I'm lucky ::laughs:: I didn't appreciate it in the moment. I was running toward the future. Over the years, I've tried to take in my successes and just be grateful. Onwards! ::laughs:
Q: This is your FIRST tour in The United States. Why did it take so long?
It's crazy isn't it? Growing up, we would generally watch more American films than British film. Why didn't I move there after "To Sir, With Love?!" ::laughs:: I had my own Primetime television series on the other side of the pond at the time as well. My manager at the time had kids running around, and it just wasn't in the cards.
I did B.B. King's club last year..I was hanging from the rafters by the end. ::Squeals:: It felt amazing. So I wanted to dip my toe in the tour scene in America slowly by doing some smaller clubs. Then we'll see what happens!
Q: You recorded a duet of "We've Got Tonight" with Ronan Keating a few years back. What was that experience like?
Very, very professional guy! I remember his manager wanted me to duet with him on that. I did collaborations with Elton John on that album as well.
Your vocals on that track is superb on that by the way. I had it on in the office today, actually.
::Lulu singing:: "We've Got Tonight..who needs tomorrow…" Great song!
Q: Are you excited about your show here in Virginia coming up?
You won't get me off that stage. :: both laugh:: Bring it on! Let me bring my band, and let's have fun. When I come out of a concert, I want to always come out having had a great time. So that's what I bring to my fans every night. I want them to leave feeling satisfied and happy. As an artist, you want to play to the audiences emotions. Take them on a nostalgic trip.. slow things done..then GET UP ON YOUR FEET!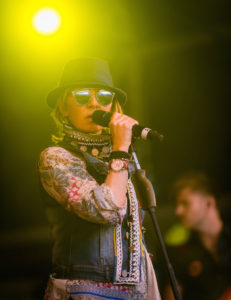 Lulu headlines The Birchmere in Virginia Saturday!
Follow Lulu on Twitter
'Like' Lulu on Facebook
Follow Lulu on Instagram