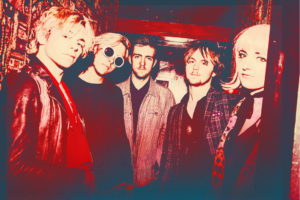 I chatted with R5 about their experiences in the music industry and their new EP "New Addictions."
Q: When did you know you wanted to be musicians?
Oh man. It started at a really young age. We grew up around music. Surrounded by it all the time. We would watch Michael Jackson videos and mimic his moves for family.
Eventually we went to dance classes, which led to moving to Los Angeles to become actors. The music kind of took over. A few years after moving to Los Angeles, we formed the band and started playing local fairs to gain experience.
Q: What is the most difficult part of touring?
When someone gets sick, the entire bus will get sick, so you have to keep yourself healthy. You won't always get a hot shower. Sometimes you'll have to settle for a cold two minute shower ::laughs::
Q: You guys have toured all over the world. Do you have a favorite memory?
There are so many. We LOVE Brazil. We were in Brazil with Olivia Hoult and Fifth Harmony when they were still intact. We ended up at an Irish Pub every single night for whatever reason. It made NO sense at all. One of those nights we had a littttllle too much to drink and ended up doing some karaoke.
Q: Your new EP came out this past May. How have you grown from your first EP to this one?
Our first EP was songs given to us by our label. Since then, we've taken a full 180 and have become writers and producers of our EP's. We've gained creative control.
Q: What was it like shooting the music video for your song "If?"
It was very fun. For a song like that, you would expect to have a music video that's very high energy. But the music video depicts the opposite of that. A juxtaposition of what the song resembles. We had a great time filming it.
Q: What is your song "Lay Your Head Down" about?
That's a good song to ask about. While we were taking time off from the band, around June or July of 2016. Rocky was home getting a start on the music we were getting ready to release. A few months prior, he went to Japan and met this girl. They had this connection..spark. She was a model so she was there for months and months at a time. He went to a few exotic locations just to be with this girl. They had something special.
Q: Are you excited about your show here on July 4th?
We're very excited. It's always a good time playing Baltimore. We have some friends in the area so it should be a great way to celebrate July 4th!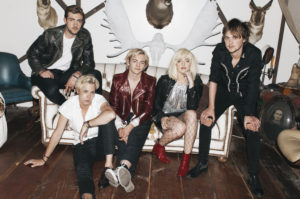 R5 headlines Baltimore Soundstage July 4th!
Follow R5 on Twitter
'Like' R5 on Facebook