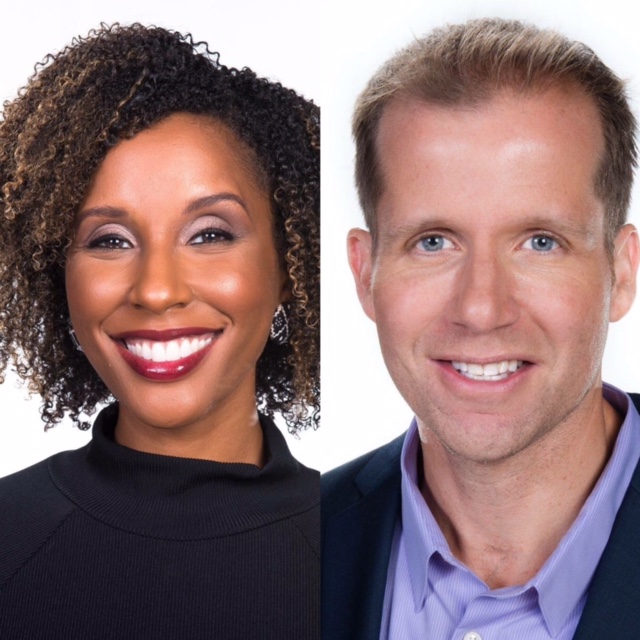 I sat down with "Midday Maryland" hosts Elsa M. and Wyatt Everhart back in August. We talked about their passion for journalism and their new daily lifestyle show.
Q: Talk about your backgrounds
Elsa: I'm originally from Wisconsin. I graduated from the University of Wisconsin in Madison. I moved to the Rochester, NY where I covered a four county area. After that, I moved to Louisville, Kentucky for a little while..
Wyatt: Phwew!
Elsa: ::laughs:: I went back to Rochester where I hosted a radio show and worked at their TV affiliate. I would wake up at 4am so I could be on the radio from 5am – 10am, then run over to the studio so I could be on the 5 and 6pm news. I moved down to Anne Arundel County to work in DC for Bono's One Campaign for a little while. I was the Communications and Marketing Director for Yelp shortly after. Talking to business owners about their marketing needs and planning different events.
Wyatt: I'm still here, I swear. I hope you got all of that, Nick. ::laughs:: I grew up right on the Ocean City line. I went into the Coast Guard after High School for four years. I attended Salisbury University, GO GULLS!, then went to Mississippi State University for grad school.
Q: Wyatt,  What has been the transition been from Chief Meteorologist to your new role?
Wyatt: It's a little weird after doing eight years on the night shift. I can't remember the last time I had a 9-5 type schedule. From night owl, to getting up at 7am. That's been the biggest adjustment probably. I still keep my eye on the forecast ::laughs:: Shifting toward fun segments on a lifestyle show has been pretty fun so far.
Q: Elsa, what has it been like getting to know Wyatt and the crew from ABC 2?
It's the fastest I've become comfortable at a new job. You really do get the feeling here at WMAR from the top down that you're supported and cared about. You're more than just an employee, you're a person.
I feel like when you're a co-host, you're a team. Wyatt and I already have our inside jokes on set. If the chemistry off camera resonates off camera on camera, we should be rocking.
Q: If you could interview one dream guest, who would it be and why?
Elsa: Oh gosh.
Wyatt: There are many great options. For me I have to go with Cal Ripken Jr. I haven't had the opportunity yet since I've been here in Baltimore.
Elsa: I feel like I'm always surprised by who I interview randomly, so I don't really pine for a specific someone. However, if you would've asked me back in the day, I would've said Oprah. She can do no wrong in my book. I've been fortunate to interview Rihanna and Ludacris on my previous radio show. That was cool because I love their music. When I was in Rochester, I interviewed Hillary Clinton a few times when she was Senator. That was a big deal for me because I was fresh out of school. I met President Obama but I didn't interview him.
Q: Your new show "Midday Maryland" launches on September 11th. What is it about? What sort of things will you be covering?
Wyatt: I see it as a lifestyle oriented show. We'll be up against the the noon news on other stations, but we won't be showing fires, or crime. It's a chance to watching something lighter. Not fluff, but great stories on up and coming businesses, interviews with experts, things you didn't know existed in the community.
Elsa: One of the reasons I previously left reporting was because I didn't enjoy it. It was taking a toll on me. I needed something that personality driven and fun that still helps people. What we'll be talking about will be applicable to everyone's life.
Q: Are you guys excited for your launch?
Elsa: Yes, we wanted to launch yesterday ::laughs:: Why is it ONLY August 22nd?!
Wyatt: I'm very excited for the viewers to see our show. We start shooting some of the in-studio segments after Labor Day. This will be something unique to Maryland. Every segment of this show will be posted to YouTube after it airs. So if you're not home, you could DVR it, or watch online at their leisure that evening.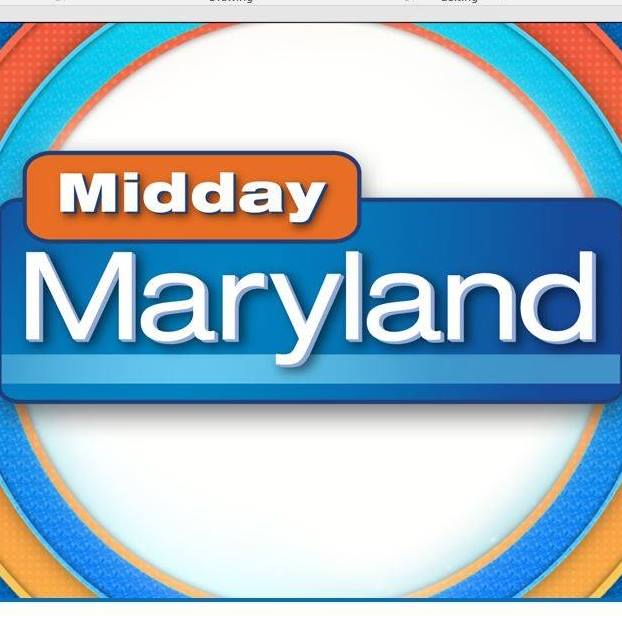 "Midday Maryland" premieres Monday, September 11th at 12pm on ABC 2!
Follow Midday Maryland on Twitter
Follow Midday Maryland on Instagram
'Like' Midday Maryland on Facebook
Follow Elsa M. on Twitter
Follow Elsa M. on Instagram
'Like' Elsa M. on Facebook
Follow Wyatt on Twitter
Follow Wyatt on Instagram
'Like' Wyatt on Facebook