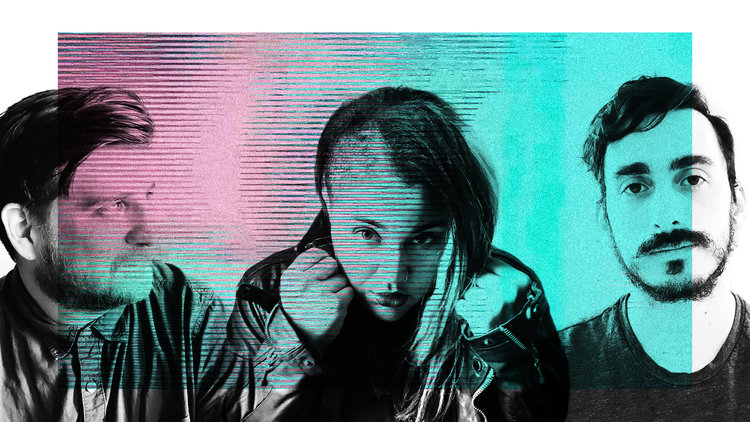 I chatted with Taylor, Sal, and Dan of EXNATIONS about the birth of their band and their new single.
Q: How did EXNATIONS form?
TAYLOR: It's really bizarre how the group came together, I was in a weird spot where I didn't know if I wanted to make music anymore. I started reaching out to potential future bandmates, Dan was one of the first people that came to mind. After meeting up with Dan I realized we had similar goals and it was time to get back in the game. Sal came shortly after. The guys attended Loyola together and Dan reached out to him. The only catch was, Sal lives a few states away in Brooklyn. Highly over-caffeinated, I went to meet up with Sal at a record store. It was instant. We bonded over the Mountain Goats and Phantogram, spent an absurd amount on records, and before I walked out, EXNATIONS had become a long distance relationship.
Q: Is there a story behind the band name?
TAYLOR: The original idea behind the name was to pay homage to all of the groups we had been in before. Without those experiences we wouldn't be who we are today. A few "ex" bands creating a new project, "nation." I also just thought it sounded really cool.
Q: How hard was it recording split in Baltimore and NY?
SAL: It's something that's a bit new for all of us, but so far it's been extremely fun. It's a bit more contemplative and calculated than the spontaneous nature of getting everyone in the same room together. It gives your ideas time to develop individually on their own – and when you get stuck – you can just send it to your bandmates over the internet and see what sort of magic they can work with it.
Q: What is your song "Never About The Money" about?
SAL: It's sung from the perspective of someone who's so far gone that we're not even sure if they fully understand their own motivations. Are they a complete and total dickhead because they're after some financial goal? Is it about power? Fame? Or are they just a complete and total dickhead? I think it's a perspective that a lot of us are grappling with given the current climate of the world. And I guess it's a little bit easier to think about when you set it to a beat.
Q: What has been the reaction to the song?
DAN: It's been refreshing to see. Even though we haven't been playing together long, right from the get-go we had an eagerness to get ourselves out there and make a connection with people. Sal touched on it a little bit that people are struggling with the current state of things, and we're no different. So to be able to have this catharsis through music– even if its just a brief respite– has been something we'd really been looking forward to sharing with other people. We hope to continue that going forward.
Q: Are you stoked about getting out on the road soon?
DAN: Like never before. We're playing Mondo Fest in Brooklyn, NY on Oct. 4, which is really exciting, and it will be great to get acclimated again with such a wonderful city. Having band members in different places can be stressful, but one of the advantages is that we're lucky enough to have two hometowns. We're excited to have some Baltimore dates on our schedule soon enough too, along with lots of other big plans that we'd like to keep silent for now.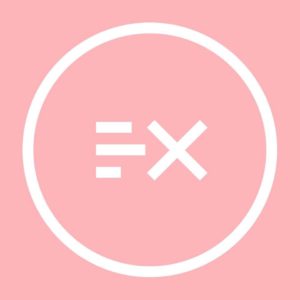 EXNATIONS new song "Never About The Money" is out now!
Follow them on Twitter
Follow them on Instagram
'Like' them on Facebook