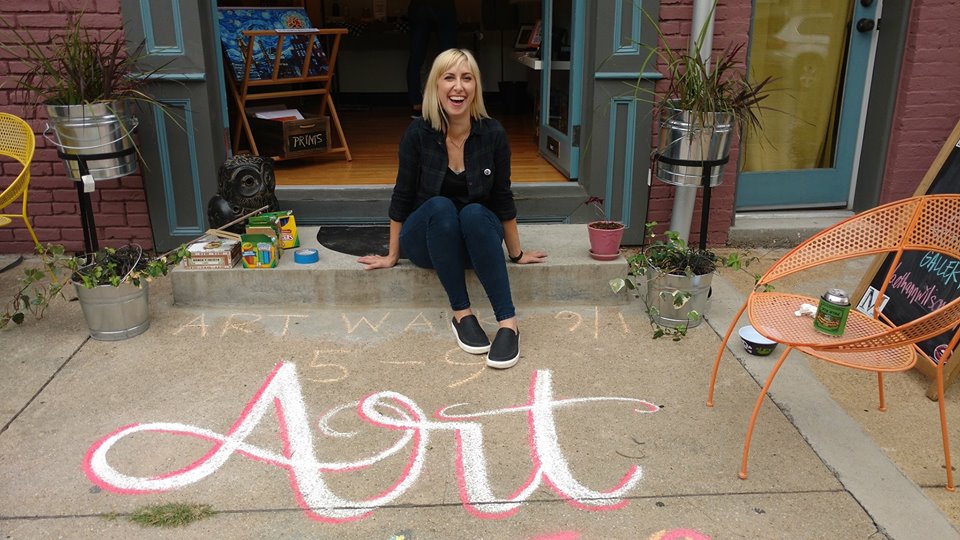 I sat down with local artist Beth Ann Wilson in Highlandtown recently. We talked about her upbringing and her love for Highlandtown.
Q: Talk about your childhood, where you grew up, etc
Oh wow, digging deep already! I grew up in a small town called Copiague, on Long Island in New York. Everyone knows Amityville, right? I actually went to Elementary School with kids who lived in that house. We would always ask them "What's it like?!" but apparently they never had any experiences. Obviously, a tragedy happened there, but it wasn't haunted.
Q: How did you get started in the arts?
I've always been artistic. When I was in Elementary school, I loved to draw. I grew up in the age of "The Ninja Turtles", and my classmates would ask me to draw them a lot. ::laughs:: Art class was ALWAYS my favorite class. In other classes, I would make sure I would have strong visual aids for projects to enhance them. Whether it be a painting, sculpture, or whatever.
When I was in seventh grade, my dad passed away from pancreatic cancer. They gave him three months to live, but he survived six. It was a pretty hard time for me all around, especially in school. I became kind of close with my art teacher at the time. She noticed I would get lost in my art. She was taking art classes at a private school. She spoke with my mom and encouraged her to let me take some art classes to help with my grief. My mom signed me up, and I loved it. I did REALLY well. When I got to high school, they put me in the College Portfolio program. I took sculpture classes, and interestingly enough, a class with a live nude model. Come on, in high school?!  ::laughs:: It felt SO natural. The guy that ran the school convinced my mom to send me to France to study for a month. I was the youngest kid in the class. I still reach back into my memory and remember the incredible things we saw and did. I think THAT experience still forms my work.
Q: This is a random one..you and I were going back and forth about "The Mary Tyler Moore Show.."
Oh my gosh…!!
Why is it one of your favorite shows?
Mary was such an inspiration. She struck a chord. She was just trying to make it in a big world. She would stand up to Mr. Grant, she had her gal pal Rhoda..
"MAIR!"
EXACTLY! ::Both laugh:: She was a heroine.. for whatever reason as a kid in the early 90's on Nick at Nite, I could relate to her. She was perfectly imperfect.
Q: How did you end up here at MICA?
Going back to the college portfolio program, they would bring in different colleges and have an art fair. All of us as artists would have our own corner or section, set our stuff up, and mark our priority schools. They would come over and look us over, and see where we stood. Being from New York, I was interested in all the schools around me. But someone came over at some point and said I should look into MICA. At the time,I didn't even know where Baltimore was geographically. ::laughs:: Long story short, they were able to get me LOTS of scholarship money. I was charmed by Charm City.
I ended up interning for Dan Schiavone in Highlandtown.
Oh, the stories I have of their place..
They had so much creative energy at their place. It was a paid internship..I found a UNICORN! ::laughs:: They had LEGIT art shows there.
Q: So the Highlandtown Art Walk is this Friday. Are you excited about it? Why should people come out?
The Art Walk features the great Art community in the Highlandtown area. We've been doing them since May, and it's been growing each month.
There's a lot of talent here in Highlandtown. People come here to go The Creative Alliance, to Di'Pasquale's, to G&A. It's a great way to connect different kinds of businesses, and help the local economy grow.
It's gonna be HELLA fun. There's literally something for everyone. Visual art shows, musical performances, drinks, food, live art demonstrations. Highlandtown is a happening place to be!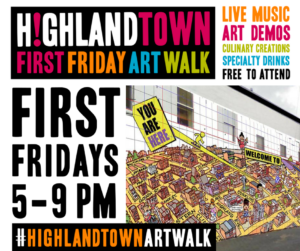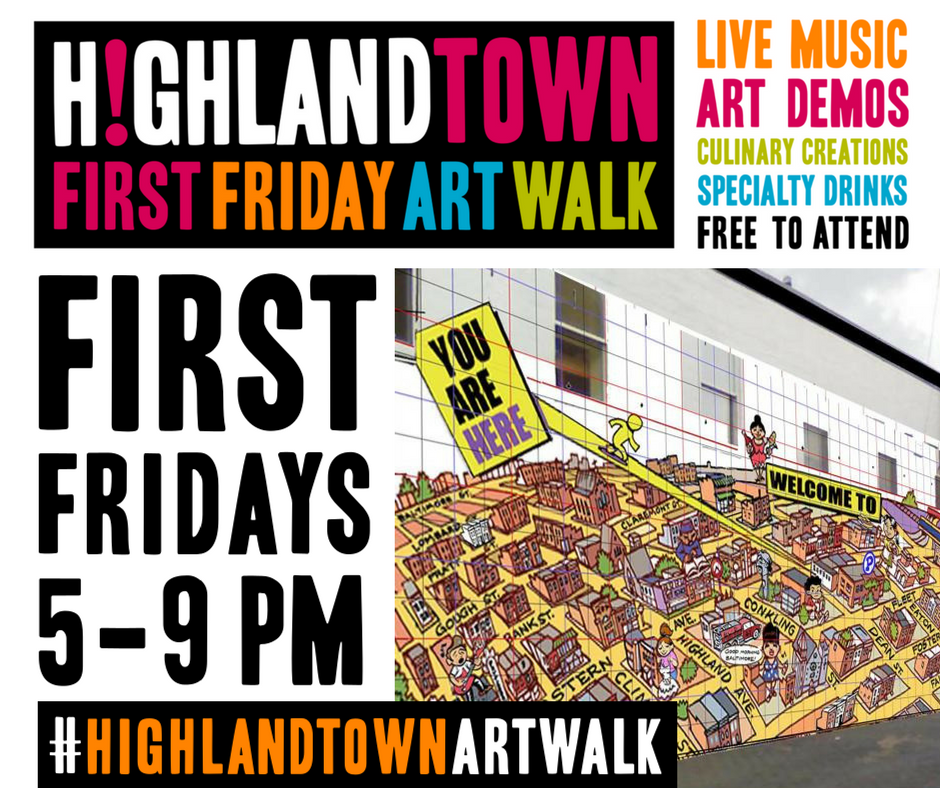 The Highlandtown Art Walk is THIS Friday in Highlandtown!
Click HERE for a map of each venue on the walk
Follow Beth on Twitter
Follow Night Owl Gallery on Twitter
Follow Beth on Instagram
Beth's Official Website
Night Owl Gallery Official Website